SAS captured by the Serbs in 1999?
Press reports surfaced during the 1999 NATO operation against Serb forces in Kosovo, 1999, that a number of British Special Forces had been captured or were missing. The men were said to be equipped with laser designators and secure communications gear. Following initial reports, no more details were ever released.
It's believed that the SAS infiltrated into Kosovo to gather intelligence and mark targets for laser-guided bombs. The first clue the SAS were active behind Serb lines came after it was revealed that British Harrier GR7s were still able to hit targets with their laser-guided bombs even though there was a thick cover of cloud over Kosovo at the time, suggesting that there had to be teams on the ground painting the targets and guided the aircraft in.
sources :
bbc news (SAS operating in Kosovo)
Balkan archive (SAS man missing in Kosovo)
The Independent (War in Europe: SAS teams `fighting behind Serb lines')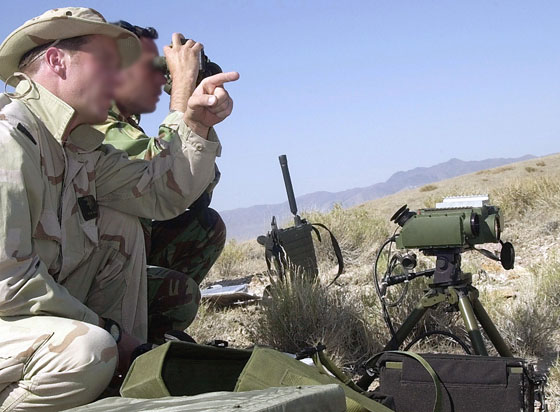 DoD photo by: SRA RICK BLOOM, USAF
Share this page:

SERIOUS ABOUT PASSING SELECTION? DON'T LEAVE IT TO CHANCE!
GIVE YOURSELF THE EDGE WITH THESE AFFORDABLE INSIDER GUIDES...