RAF 33 /230 Squadron - Special Forces Helicopter Support
Squadron No.s 33 and 230 Royal Air Force (RAF) fly Puma HC2 helicopters. Their role has included providing support to the Special Forces.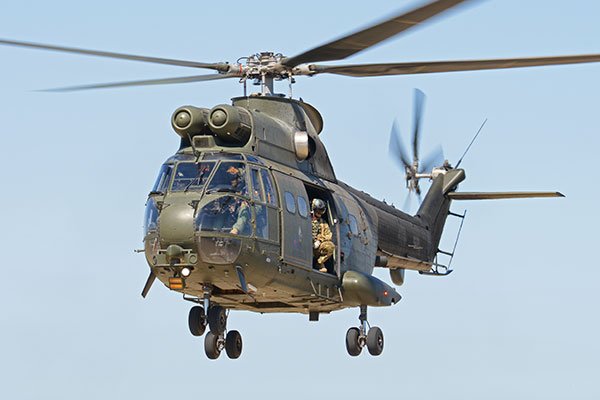 33/230 Sqn Puma HC1 helicopters supported UK Special Forces operating in Iraq between 2003 and 2009. At least 4 Pumas were stationed in Baghdad to support British Special Forces group known as Task Force Black. There roles included the insertion and extraction of UKSF teams as part of efforts to degtrade the insurgency and terrorist networks. TF Black were also supported by Lynx helicopters operated by 657 Squadron AAC, which tended to carry UKSF snipers.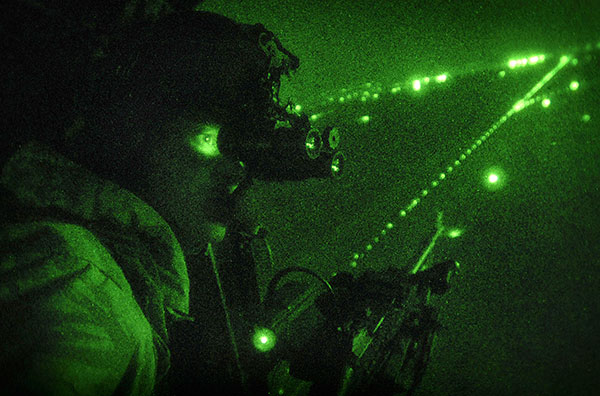 For the special operations role, some Puma HC1s were fitted with a FLIR thermal camera. It is likely that additional/improved communications and countermeasure systems were fitted to special forces Pumas, however the details of such fitments remain classified.
The RAF Puma fleet has now been upgraded to HC2 standards. The HC2 upgrades include new Turbomeca Makila 1A1 engines which provide 35% more power than the prevous models. The HC 2 also has better fuel efficiency and, when combined with larger fuel tanks, the HC2 has effictively double the HC1's range. The new Pumas also got glass digital cockpits and a digital flight control system. Defensive systems got a big upgrade in the form of a Selex HIDAS. New communications and navigation systems were also fitted. The Puma's airframes were strengthened and given additonal ballistic protection.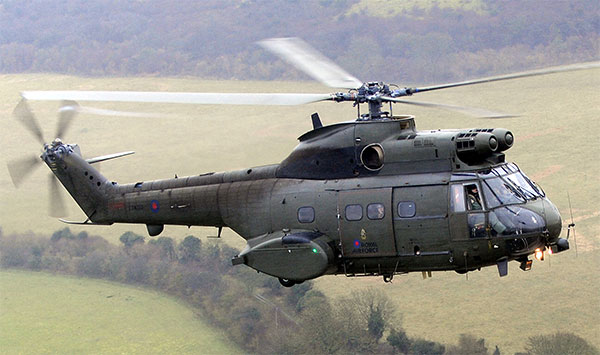 photo : SAS Task Force Black with RAF Pumas in background
Puma HC1 Specifications
| | |
| --- | --- |
| Engine | 2 x Turbomeca Turmo 111C4 turbines |
| Width | 3.5m |
| Length | 14.06m |
| Width (rotor diameter) | 15m |
| Height | 5.14m |
| Crew | 3 (2 Pilots, 2 Aircrew) |
| Max Speed | 261 kph |
| Range | 780 km |
| Ceiling | 15,748 ft |
RAF Pumas, Iraq Losses
While supporting UKSF in Iraq, RAF Pumas have been involved in a number of crashes:
15th April 2007 - 2 RAF Puma HC1s, serial numbers XW211 & XW218, colided with each other while coming in to drop off SAS soldiers. 2 servicemen died in this incident.
20th November 2007 - 1 RAF Puma HC1, serial number ZA938, crash-landed during an SAS operation against insurgents. The crash-landing resulted in the deaths of 2 servicemen.
more info : inquest into Puma Crash