Police Firearms unit - cO19 (SCO19)
CO19 is Scotland Yard's specialist firearms unit. This elite cadre of highly-trained police officers are on standby to respond to any armed incident in London. Both men and women can join CO19. The unit trains all other UK armed police officers.
CO19 has around 550 members, including training staff, SFOs and ARV units.
Update : CO19 is now official known as SCO19 due to the merger in January 2012 between the Central Operations and Specialist Crime Directorate (SCD) branches to form Specialist Crime & Operations (SC&O).
SFOs (Specialist Firearms Officers)
SFO units are the proactive wing of SCO19. They will usually be used in pre-planned intelligence-led operations such as actions against armed robberies or raids on drug warehouses. The number of actives SFOs is around 90 officers, organized into 6 teams. As with the SAS CT team, SFOs usually include a sniper element that provides overwatch for the assault element which actually enters and clears the objective. SFO units may be called to storm buildings, planes, buses, trains and docked boats.
ARV (Armed Response Vehicle) Officers
ARV units are a more reactive force since they respond to incidents involving firearms. There are some 280 ARV officers utilizing 13 Armed Response Vehicle, or 'Trojans', on the streets of London at any given time. To enable fast pursuit and arrival times, BMW cars, fitted with state-of-the-art satellite navigation and communications gear are the vehicle of choice for the ARV teams. ARVs will patrol known trouble areas, waiting to move in when needed. ARV units are usually crewed by 3 officers : driver, communications operator and observer/navigator.
Training
SCO19 officers undergo extensive training.
read more : SCO19 training
Weapons
SCO19 employ a variety of lethal and non-lethal weapons, including sub machine guns and tazers
read more : SCO19 weapons
Equipment
CO19 ARV and SFO units employ a selection of specialised equipment, ranging from gas masks to armoured vehicles.
read more : SCO19 equipment
Operations
As gun crime and terrorism in the capital rises, CO19 have been involved in a series of operations
read more : SCO19 operations
want to join the UK Police? click here to find out how »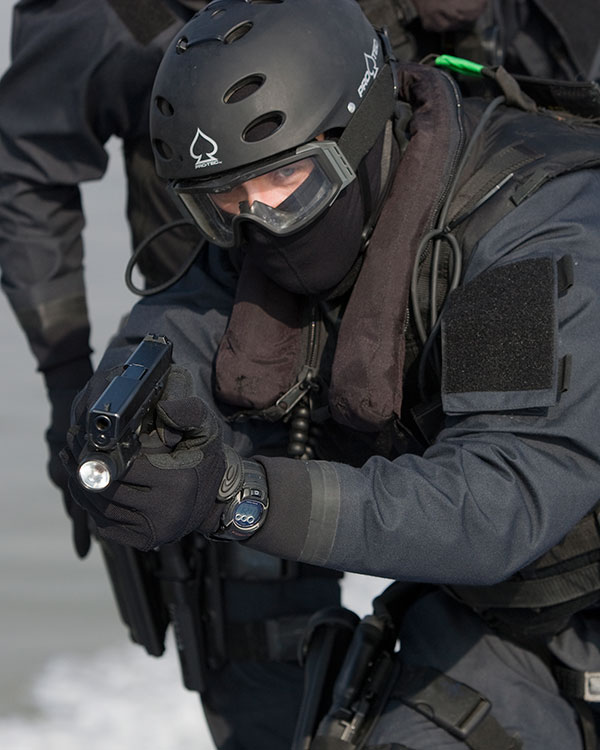 Share this page:

SERIOUS ABOUT PASSING SELECTION? DON'T LEAVE IT TO CHANCE!
GIVE YOURSELF THE EDGE WITH THESE AFFORDABLE INSIDER GUIDES...