Protection Command
A branch of the London Metropolitan Police, Protection Command comprises:
Royalty Protection Group (S014)
SO14 is responsible for guarding the Royal Family and consists of:
Royalty Protection Squad
Providing 24 hour close protection for the Royal Household, officers in the squad are reportedly armed with 9mm Glock 17 pistols. Some British newspapers reported that SO14 Officers tasked with protecting Prince Harry during his deployment to Afghanistan in 2008 were armed with G36 5.56mm carbines.


related link:

Cruise weapon guard for Prince Harry
(News Of The World Report)


Special Escort Group (SEG)
This unit provides additional security for when members of the Royal Household are on the move. The Special Escort Group includes specially-trained motorcycle riders and drivers who operate a fleet of armoured cars, including a modified Rolls Royce. SEG typically deploy outriders on BMW motorcycles, armed with Glock 17 pistols. SEG officers within the vehicles of a VIP motorcade are thought to sometimes carry MP5 SF2 sub machine guns, a single-fire variant of the renowned 9mm smg.

The SEG also provides protection for visiting dignitaries as well as high risk prisoners and high value loads.
Royalty Protection Group (SO14) - Incidents
Over the years, S014 has been involved in several high profile incidents:
January 26th, 1994
When Prince Charles was giving a speech in Sydney, a protestor, David Kang, rushed the stage and fired two blank rounds from a starter's pistol before being subdued. Superintendent Bob Trimming, the Prince's senior bodyguard received a gallantry medal for his cool and quick thinking during the incident.

related link:

Attempted Assassination Of Prince Charles
(Youtube video of the incident)

June 16th, 2000
A Royalty Protection Group officer officer accidentally fired 2 shots from his Glock 9mm pistol while onboard the Royal Train. The Queen and the Duke of Edinburgh were onboard at the time.

related link:

Gun fired on royal train
(BBC News report)
Specialist Protection (SO1)
The Specialist Protection Branch of Protection Command provides protection for the current British Prime Minister, along with former Prime Ministers. SO1 also protects Ambassadors and other VIPs believed to be under a specific threat.
Specialist Protection (SO1) - Incidents
In 2008 there were several incidents regarding S01 that made the news:
August 29th , 2008
A female SO1 officer left a Glock 17 9mm pistol in the toilet of a Starbucks coffee shop. When the gun was discovered the owners dialed 999.

related link:

Blair Guard Leaves Gun In Cafe
(Sky News web report)

November 11th , 2008
A SO1 officer's handgun suffers a Negligent Discharge (ND) at Ben-Gurion International Airport, Israel. No-one is hurt in the incident.

related link:

Tony Blair bodyguard fires gun in Israeli airport
(Telegraph web report)

Diplomatic Protection Group (CO6)
The Diplomatic Protection Group (DPG) are responsible for the protection of the diplomatic community in London. Aside from close protection of VIPs, the DPG also protects embassies and other important buildings such as No. 10 Downing Street.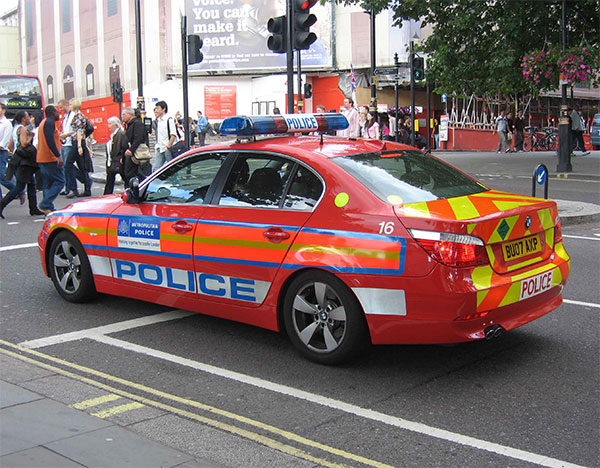 Palace of Westminster Division (CO7)
This unit is responsible for the protection of the Houses of Parliament. It's officers are not armed.
Share this page:

SERIOUS ABOUT PASSING SELECTION? DON'T LEAVE IT TO CHANCE!
GIVE YOURSELF THE EDGE WITH THESE AFFORDABLE INSIDER GUIDES...