Women To Join SAS / SBS?
12.05.2014
A review into allowing female soldiers to operate in close combat roles raises the prospect of women joining the Special Air Service (SAS) and Special Boat Service (SBS). [1]
The Defence Secretary, Philip Hammond MP, has been reported as saying that a soldier's fitness, not gender, should determine whether they can fight in battle. A review into changing the rules governing women's combat role is now underway and will report back by Christmas.
Depending on its findings, the review may open the door to women operating in the special forces in a combat role. The only United Kingdom Special Forces (UKSF) unit that currently deploys female operatives is the Special Reconnaissance Regiment (SRR). Female SRR operators undergo the same close quarters combat training as their male counterparts.
There is an ongoing debate over the suitability of women for the demanding special forces role. Some say that the levels of physical strength and stamina required by the SAS and SBS mean that very few, if any, women would be able to meet the required standard. Others respond by pointing out that most men don't meet the standard either and, as long as the selection process isn't watered down to meet quotas, there should be no issue.
A report from early 2013, claims that 'Special Forces Commanders' had instructed their lawyers to find loopholes to prevent women from applying for the SAS/SBS.[2]
Allowing women into close combat roles would bring UK armed forces into line with other countries such as the United States and France.
Women in the Infantry and Royal Armoured Corps are currently banned from bearing arms, although women already operate in a combat role in the Royal Artillery. Female medics and intelligence officers have also served on the frontline in Afghanistan. The Army Air Corps (AAC) deploys female Apache helicopter pilots in the close air support role.
Women soldiers have served with distinction in Iraq and Afghanistan. Sadly, several have been killed in action. For example, in 2008, Corporal Sarah Bryant of the Intelligence Corps was killed, along with 3 SAS Reservists, by a mine explosion while carrying out an operation near Lashkar Gah, Helmand Province. Corporal Bryant was the first British servicewoman to be killed in action in Afghanistan.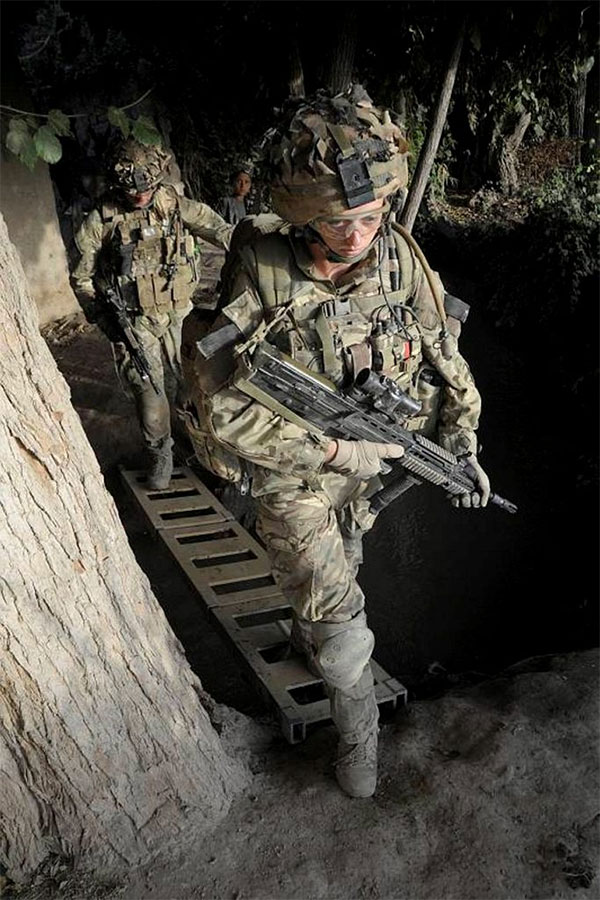 Image by Sergeant Andy Reddy RLC ;© UK MOD / Crown Copyright 2012 | used under
mod news licence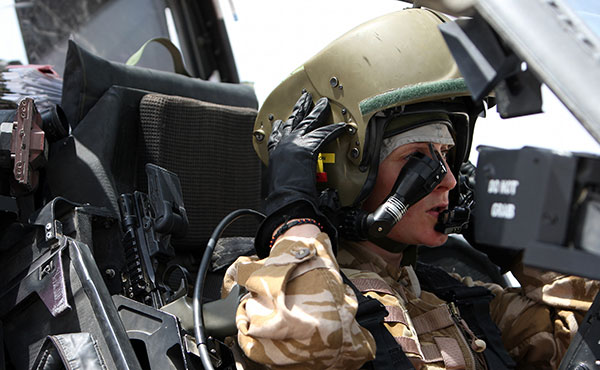 more info / further reading: