42 Commando Seize Oil Tanker
04.07.2019
Royal Marines from 42 Commando have helped seize an oil tanker suspected of breaching EU sanctions, it has been reported. [1]
The vessel, the Grace 1, was believed to be carrying Iranian crude oil to Syria, in contradiction of EU sanctions. It was interdicted as it travelled eastwards through the strait of Gibraltar.
A team of 30 Royal Marines from 42 Commando were flown to Gibraltar for the operation. According to the Guardian, an initial boarding took place by a small team of Royal Marines via fast-rope from a Royal Navy Wildcat helicopter. More Royal Marines subsequently boarded the tanker via RIBs, along with members of the Royal Gibraltar police. The tanker was seized without major issue and no one, including the 28 members of the tanker's crew, were injured during the operation.
Pic: Royal Marines from 42 Commando fast-roping from a Wildcat helicopter onto tanker headed to Syria under cover of darkness pic.twitter.com/Wr94HmxQJH

— Larisa Brown (@larisamlbrown) July 4, 2019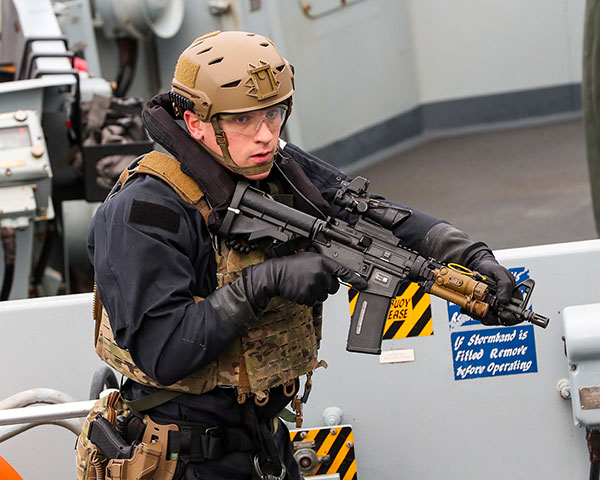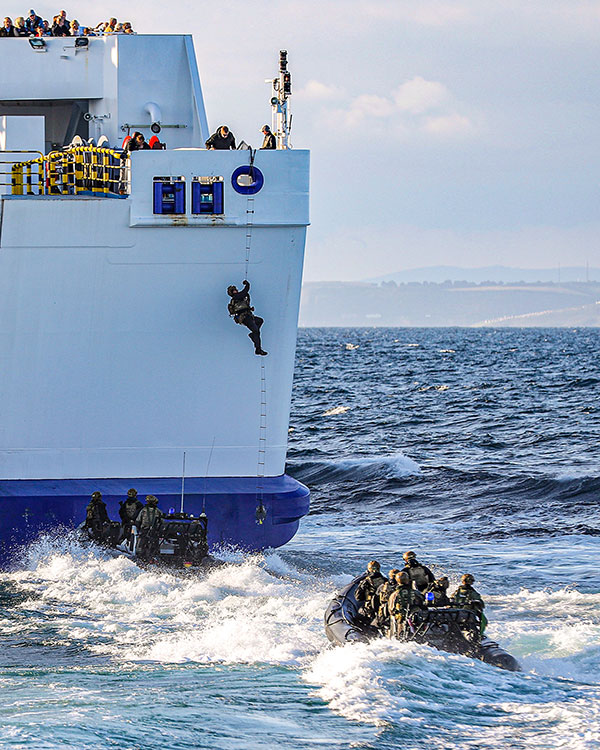 More info / further reading: