SBS Deploy To Persian Gulf
15.01.2012
The Daily Star newspaper today reports that Special Boat Service (SBS) personnel have deployed to the Persian Gulf amid rising tensions between the West and Iran.
According to the newspaper, the SBS will be protecting British Royal Navy minesweepers which are active in the region. The SBS will protect the minesweepers themselves and any small boat parties that may be sent out to investigate mines. Royal Navy personnel from P Squadron of the Fleet Protection Group would typically provide security for Royal Navy minehunters.
The additional security measure of deploying special forces aboard British vessels is apparently designed to prevent a repeat of the humiliating capture of Royal Navy sailors and Royal Marines by Iranian forces in 2007.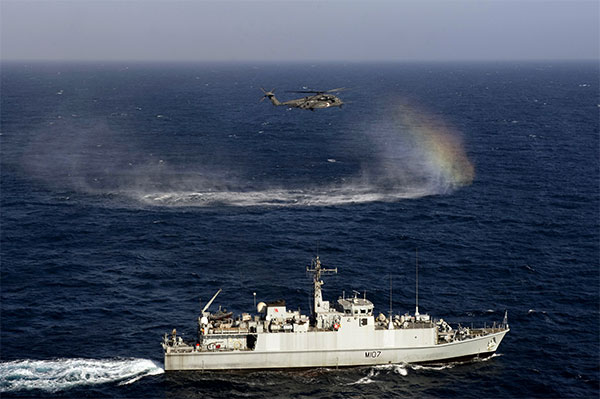 U.S. Navy photo by Mass Communication Specialist 1st Class Lynn Friant/Released
more info, further reading: