Armoured Support Group Royal Marines
Formed in December 2007, the Armoured Support Group (ASG) operate Viking BVS10 tracked armoured vehicles. Prior to the group's formation, the Royal Marines Armoured Support Company had operated the Viking in Afghanistan, first deploying in September 2006.
The ASG is an element of 539 Assault Squadron, 3 Commando Brigade. They provide support to the Brigade's Lead Commando Group (40, 42 or 45 Commando).
Armoured Support Group - Role
The ASG is a versatile force and can act as:
fire support
casualty evacuation
troop transport
The Vikings have provided the Royal Marines with a much needed armoured capability. Before their introduction, vulnerable soft-skinned vehicles such as WMIK Land Rovers were the sole provider of mobile fire support on the ground.
The ASG is based at RNAS Yeovilton in Somerset.
Armoured Support Group Operations
From their initial deployment to Afghanistan, in late 2007, the Armoured Support Group have been involved in a series of operations, including:
Supported 3 Commando Brigade in retaking Musa Qaleh, late 2007
Played a significant role in Operation Sond Chara, a prolongued series of engagements in December2008.
Acted as block force and casualty evacuation during Operation Diesel, 2009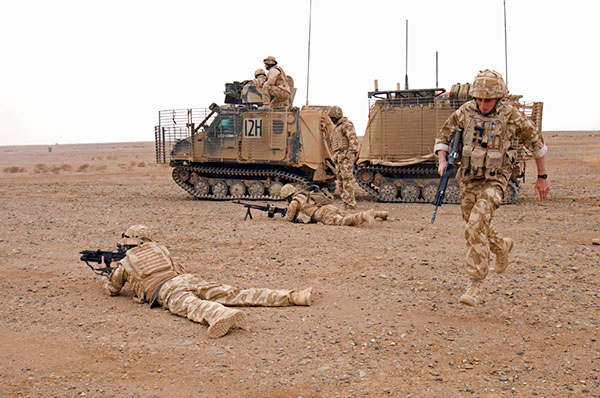 US DoD photo by U.S. Marine Cpl. John Scott Rafoss