539 Assault Squadron
539 Assault Squadron (539 ASRM) provide 3 Commando Brigade (3 Cdo Bde) with an amphibious capability. Their role is to deliver 3 Cdo Bde raidng parties onto land from water and to carry out patrols on the sea and along waterways.
The Squadron operates a range of boats and other watercraft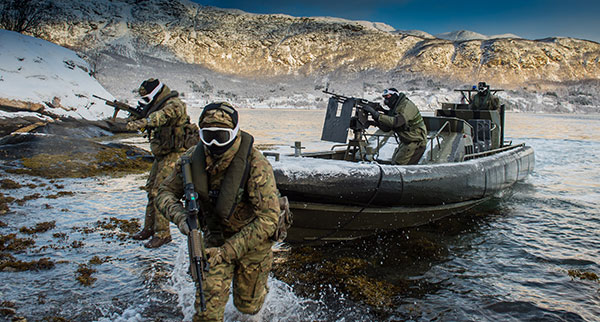 539 ASRM are based at RM Tamar in Devonport Naval Base,
The unit includes several Raiding Troops and a Support Troop. Other elements include:
Squadron Reconnaissance Team (SRT)

539 ASRM's Squadron Recce Teams are six-man teams that carry out beach reconnaissance ahead of an amphibious landing by 3 Commando Brigade.

more info : Squadron Reconnaissance Team

Armoured Support Group Royal Marines

The ASGRM operates the Viking ATV(P) in support of the Lead Commando Group.

more info : Armoured Support Group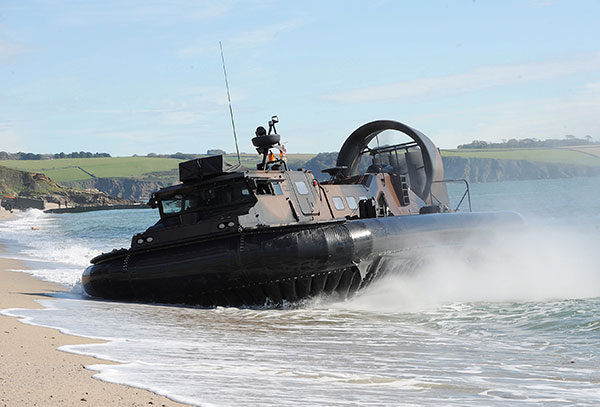 539 ASRM Operations
539 ASRM was officially formed in 1984 in response to lessons learned by Royal Marines rigid raider operations during the 1982 Falklands conflict. During that conflict, a fledgling 539 Squadron, formed ad hoc, inserted and extracted Special Forces recce and raiding parties onto the islands.
Recent operations include Operation Telic in 2003. 539 ASRM supported 3 Cdo Bde as they took the Al Faw Penninsula, carrying out numerous operations such as several landings and the clearing of various waterways. As Op Telic progressed, 539 ASRM continued to perform security patrols of Iraq's southern ports and water networks.
read more on 3 Commando Brigade operations in Operation Telic
Elements of 539 ASRM took part in security operations on the Thames during the 2012 London Olympics.