PM Presses For UKSF Action Against Jihadi John
07.10.2014
British Prime Minister David Cameron has being pressing for action by the Special Forces against Islamic State (IS) terrorists. According to the Times newspaper, Cameron recently held a meeting with the heads of MI5, MI6 and GCHQ to press them for targets for a raid by United Kingdom Special Forces (UKSF) against the IS cell responsible for the recent murders of western hostages.[1]
The meeting came after IS released a video showing the killing of British hostage, Alan Henning, by a British-born terrorist, known colloquially as 'Jihadi John'.
As has been previously reported, a concerted intelligence effort to find Jihadi John and his associates has been underway for several weeks. This effort includes MI6 and UKSF operatives on the ground in Iraq and Special Reconnaissance Regiment (SRR) flying drones over Syria. Attempts to pinpoint the location of the kidnappers and hostages is being frustrated by IS taking the obvious precaution of regularly moving them from location to location. A recent rescue operation by US special operations forces (SOF) failed when they arrived at a location after the hostages had been moved.
A further report indicates that the IS kidnappers may have been tracked to Ar-Raqqah, a Syrian city and IS stronghold located by the Euphrates river.[1] While this may make for a tempting target for a UKSF kill or capture raid it has been reported that UKSF chiefs have warned against such a mission due to the strength of IS defences.

Ar-Raqqah (google earth kmz file)
Carrying out a special operations raid in a hostile and well defended city would be extremely risky, with a high chance of failure. Given US SOF experience in the Somalian capital city of Mogadishu in 1993, where several helicopters were shot down and convoys of vehicles shot up, they are also unlikely to favor a mission there.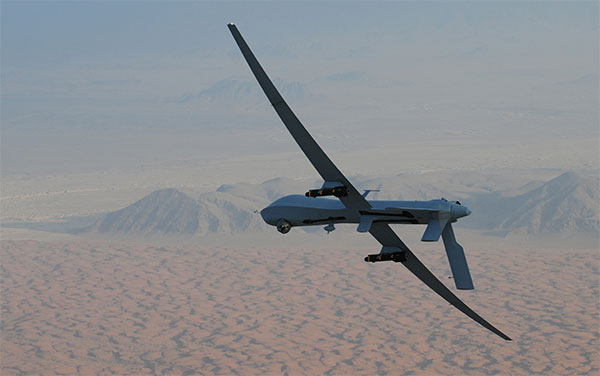 U.S. Air Force Photo / Lt. Col. Leslie Pratt
more info / further reading: