RAF Special Forces Hercules Loss Revealed
02.07.2018
A Royal Air Force (RAF) C-130J Hercules has been written off following a heavy landing in Iraq, it has been revealed. [1] According to Janes IHS, the incident took place in August of last year but has only now been made public.
The aircraft, a Hercules C4 (C-130J-30), serial ZH873, was supporting operations against Islamic State (IS) around Raqqa in northern Syria. The incident marks the first loss of a British military aircraft in Operation Shader, its war against IS. There is no word of any casualties resulting from the crash-landing.
It is assumed that the Hercules was flying in support of United Kingdom Special Forces (UKSF), who have reportedly been prosecuting a campaign against IS in Iraq and Syria for some time. 47 Squadron RAF Special Forces fly the Hercules on insertion, extraction and resupply missions in support of UKSF. This may necessitate landing on unprepared landing strips, with all the risks that entails. Several Special Forces Hercules have been lost during landings, including 2 in Afghanistan and 2 in Iraq (including this most recent incident) [2].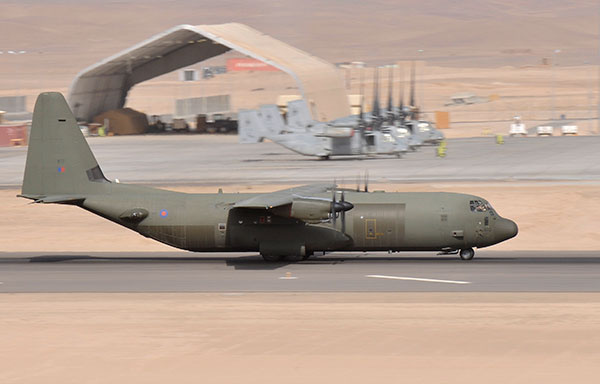 More info / further reading: