658 Squadron Army Air Corps (AAC)
658 Squadron AAC (Army Air Corps) is a little-known and rarely-spotted unit that operates a fleet of AS365N3 Dauphin 2 and Gazelle AH1 helicopters in support of the 22nd Special Air Service (22 SAS).
Note: the unit was previously designated as 8 Flight AAC. It was expanded to 658 Squadron AAC in September 2013.
658 Squadron is based at SAS HQ at Credenhill, near Hereford. It is part of the Joint Special Forces Aviation Wing (JSFAW)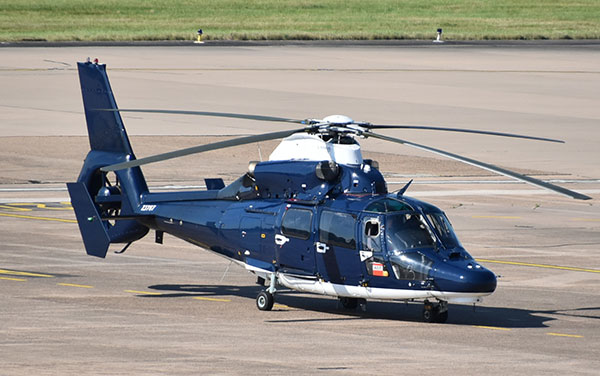 Painted in civilian colours, the Dauphin 2 helicopters of 658 Squadron can blend in to normal civilian air traffic and thus allow the SAS to be transported quickly but covertly around the United Kingdom. In addition to covert transport, 658 Squadron Dauphins can also fly the SAS into action during counter terrorism operations.
658 Squadron Dauphins are believed to have been modified with a secure radio communications fitment. Some photos show 658 Sqn Dauphins fitted with a sensor turret, likely housing an infrared and/or electro optical camera. They can be fitted with a roping frame to allow for fast-roping from the cabin doorways.
Eurocopter AS365 N3 Specifications
| | |
| --- | --- |
| Crew | 1 pilot (+ 1 co-pilot if required) |
| Cargo capacity | 8/9 passengers |
| Maximum speed | 287 kph |
| Range | 874 km |
| Max takeoff weight | 4,200 kg |
658 Squadron also operates a small flight of Gazelle AH1 helicopters. Photos online show 658 Sqn gazelles fitted with a side-mounted Wescam MX-15 electro-optical (EO) / Infrared (IR) camera pod indicating a surveillance role for the aircraft. Nightsun searchlights may also be mounted.
Other roles for the aircraft type are likely to include transportation of SAS command elements within UK airspace.

© Airfighters.com photo by Chris Lofting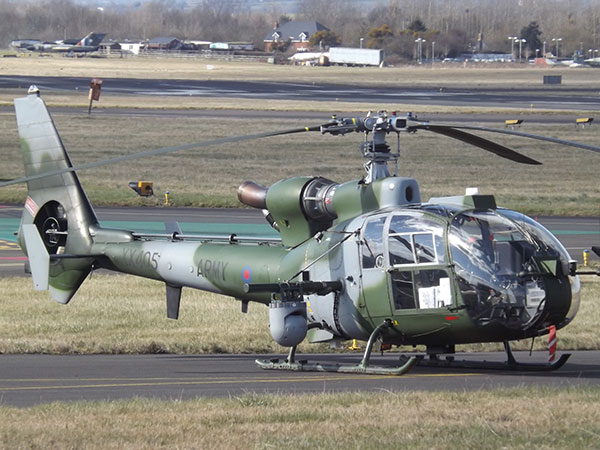 658 Squadron - Related Items