42 Commando
42 Commando (pronounced 'Four Two Commando') is a Maritime Operations Commando (MOC). 42 Commando is based at Bickleigh Barracks near Plymouth, Devon.
42 Commando was previously a unit of similar structure and role to 40 Commando and 45 Commando. In April 2017 it was announced that 42 Commando would be reorganised to specialise in maritime operations. [1] The unit lost its heavy weapons and some logistics staff, along with some riflemen. These losses were offset by permanently transferring 120 personnel from S Squadron 43 Commando, to form Juliet Company (J COY).
The precise makeup of 42 Commando is not currently publicly available, apart that it features command and logistics elements along with a number of companies (Juliet, Kilo, Lima and Mike).
42 Commando Role
As 3 Commando Brigade's maritime operations specialists, 42 Commando's roles include:
Force Protection
Ships Force Protection Teams of Royal Marines from 42 Commando may be posted to provide security for Royal Navy and Royal Fleet Auxiliary warships.
Personnel Recovery
Teams from 42 Commando will be stationed on Royal Navy carriers to help rescue downed pilots. (see video below of Lima Coy training for such operations).
Maritime Interdiction
Juliet Company provides boarding teams for various maritime interdiction operations such as counter piracy and counter narcotics:-
Fleet Standby Rifle Troops

Juliet Company fields Fleet Standby Rifle Troops (FSRT). These troops specialise in fleet security and the boarding of ships. FSRTs was designed to be called in to bolster an existing on-ship force of Marines as needed, anywhere within the fleet.

Fleet Contingency Troop

Juliet Company also fields the Fleet Contingency Troop (FCT) which deploys globally in support of maritime security / counter-piracy efforts and is trained to make opposed boardings of maritime objectives. FCT operators are drawn from experienced FSRT ranks.

read more : Fleet Contingency Troop

Maritime Sniper Teams

These specialist Maritime Sniper Teams (MST) deploy on maritime security operations.

read more : Maritime Sniper Team
Counter Terrorism
42 Commando also has a counter terrorism (CT) role although the specifics of this are not publicly known. In a leaked memo referenced in a press report, Major General Robert Magowan, Commandant General Royal Marines, said, "[the MOC] will also provide our core contribution to UK domestic operations in response to a terrorist event." [2] The same report stated that liaison officers from the SAS and SBS will be attached to the unit.
Training Teams
Another 42 Commando role is to deploy short-term training teams (STTT) overseas to train partner nations.
Other Roles.
Initial press reports indicated that elements of 42 Commando would carry out small scale operations such as raids and intelligence gathering.[2]
42 Commando Photos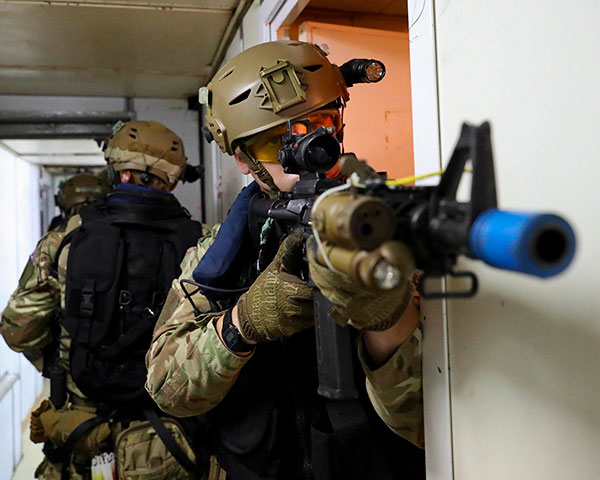 NATO Photo by LPhot Paul Hall/Released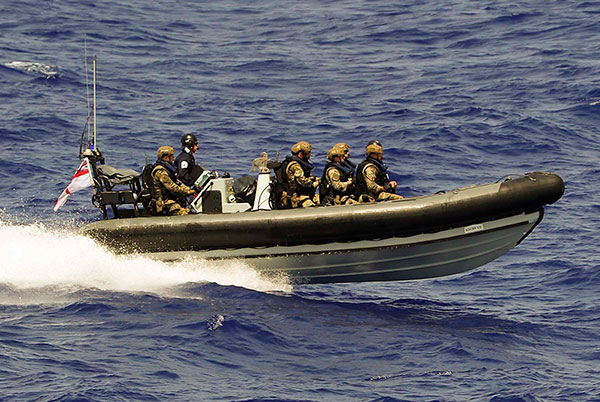 NATO photo by GBR N LPhot Paul Hall/Released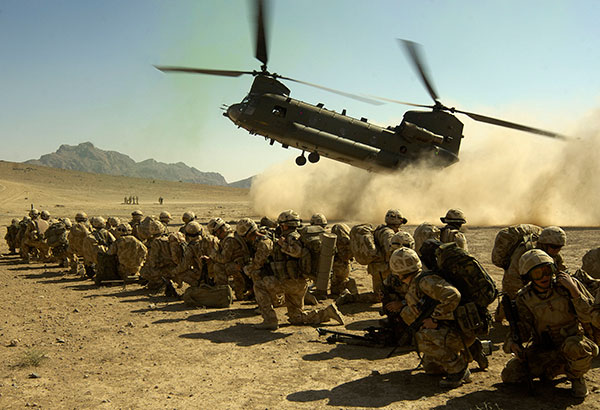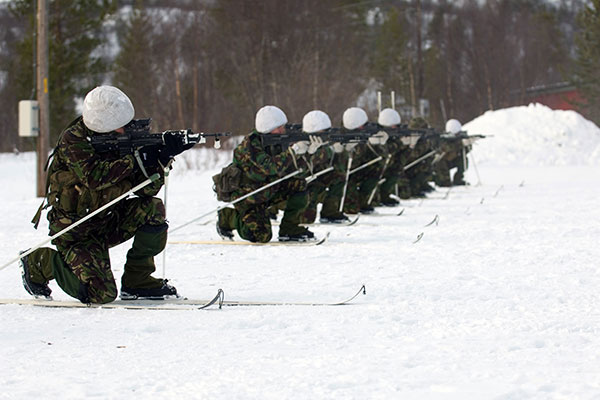 More info / further reading: