SAS Weapons - Welrod Silenced Pistol
First brought into service during World War 2, this British-designed bolt-action weapon is rumoured to still be in the Regiment's armoury and has been taken to war at least as recently as the 1991 Gulf War.
The Welrod is a single-shot weapon which requires the operator to manually cycle the rounds via a bolt action. Magazine capacity is 5 9mm (in the Mk1) or .32 ACP (Mk2) rounds. Due to its mechanical simplicity and integrated suppressor, the Welrod is extremely quiet when fired - perhaps the quietest pistol ever produced. Effective range is short, however.
The Welrod was designed for British Special Operations Executive (SOE) agents for use at extreme close quarters e.g. assassinations. It most likely has a similar role within the Regiment as well as more traditional military uses such as neutralising sentries. At least one Welrod was taken by SAS Land Rover columns into Iraq during Desert Storm with such a use in mind.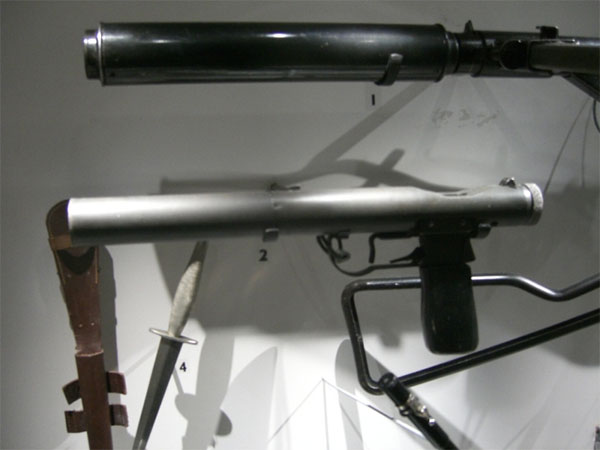 photo credit : Wolcott (wikipedia) | public domain