SAS To use the Toyota Hilux
02.07.2014
British special forces will soon take delivery of a number of Toyota Hilux vehicles, it has been reported. The Daily Star[1] reports that the SAS has ordered 60 of the Japanese-made 4x4s.
They are earmarked for use in counter-insurgency operations such as the Afghanistan campaign, where they will offer several advantages over the current fleet of Land Rover 110s and HMT 400 / Jackals. Those vehicles tend to stand out on the battlefield, unlike the Hilux-type trucks which are in common use by insurgents and partner forces alike. For special forces, being able to blend in with indigenous forces allows for a lower profile, which is always preferable. The ubiquity of the Hilux also means that sourcing spare parts becomes easier, especially when operating far from traditional logistic support. The Toyotas also have a reputation for durability, which goes some way to explain why they are in such widespread use in the world's backwaters.
Obvious downsides to the Hilux include poor protection from IEDs, meaning the SAS is only likely to employ the trucks in very specific scenarios.
Toyota, unlike Land Rover, does not produce military-spec vehicles, so the British Army will need to modify the fleet for front-line use. Circuits enabling interior lights and audio warnings and buzzers will be disabled. Brake, indicator and reversing lights will also be disabled. Front headlights may be fitted with infrared filters for use with night vision goggles. Mounts to hold secure communications gear and IFF devices will be fitted inside the cabin. A mount for a main weapon, such as a .50 cal heavy machine gun, or GPMG, will likely be add atop the rear of the cabin, so a gunner can operate it from the flatbed. Custom storage racks, for ammo boxes, fuel cans, water containers and other stores are also likely additions.
U.S. Army Special Forces quickly adopted locally-sourced 4x4s, including the Hilux, during operations in Afghanistan, with great success. [2] The American's positive experience with employing such vehicles may have influenced the SAS decision to buy the Hilux. Another may be the price. A fully customised DPV can run £80,000 where as the Hilux retails at £20,000. Even with the costs involved in modifying the street vehicles for special forces use, the Hilux still represents considerable value.
It was announced earlier this year that Land Rover plans to end production of the Defender line of vehicles, meaning that the SAS's ageing fleet of Defender 110-based Desert Patrol Vehicles will need replacing. The MOD is reportedly considering a vehicle with more IED protection than those currently in service.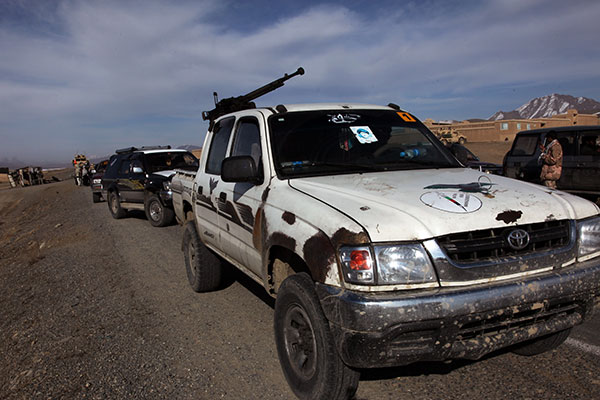 U.S. Army photo by Sgt Russell Gilchrest. | Released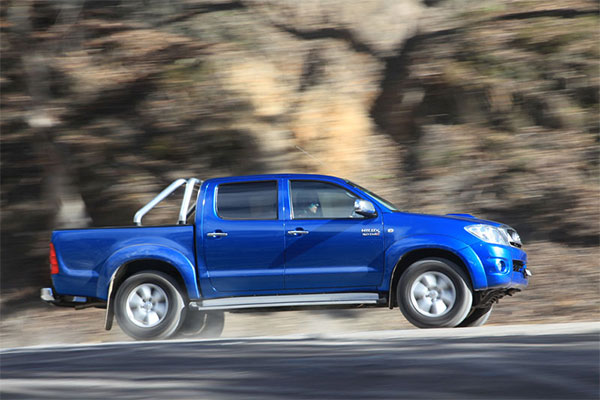 more info, further reading: