End Of An Era - SAS To End Use Of Land Rovers
09.05.2014
The Special Air Service (SAS) is set to end its use of Land Rover vehicles, it has been reported.
The Daily Mail [1] reports that the Ministry Of Defence (MoD) plans to replace the Army's ageing fleet of Land Rover 4x4s with a new, yet to be determined model that will offer improved protection for its users.
The SAS have been using Land Rovers, in one form or another, for over 50 years. Aside from the black counter terrorist kit, the Land Rover is probably the piece of equipment most synonymous with the SAS. Stripped of most creature comforts to save on weight before being fitted with machine guns and loaded up with ammo, fuel and other stores, SAS Land Rovers have been used on long range reconnaissance and search and destroy operations in the deserts of Iraq and the plains of Afghanistan.
Replacing the American-made jeeps used by the Regiment during World War 2, Series I Land Rovers were used by the SAS during the Oman conflict in the late 1950s. In 1967, the SAS adopted the Series IIA 90 model, painting them a shade of pink camouflage paint, earning the vehicle the moniker of 'Pink Panthers', or 'Pinkies'. In 1985, the SAS upgraded again, this time to the Land Rover Defender 110 models. Columns of SAS 110 Land Rovers operated behind Iraqi lines in during the 1991 Gulf War and its 2003 sequel. They were a key element of Operation Trent, a 2-squadron attack by the SAS on an Al-Qaeda strong hold in Afghanistan in 2001.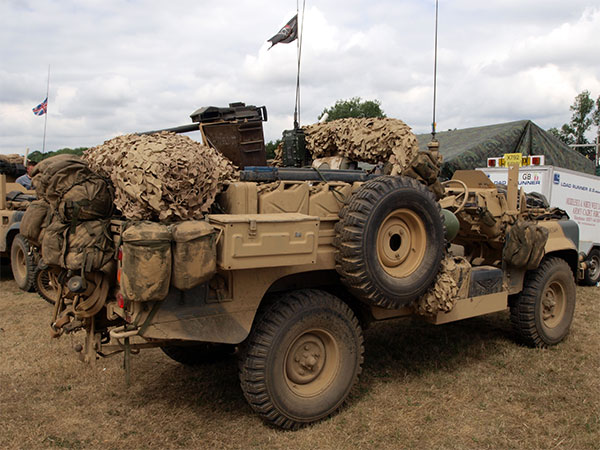 Despite having served the Regiment well for many decades, the conflict in Afghanistan did highlight some of the Land Rover's weaknesses. The lightly-armoured vehicles are extremely vulnerable to improvised explosive devices (IEDs). 3 SAS Reservists and a member of Intelligence Corps were killed when their Snatch Land Rover - a variant designed for use in Northern Ireland - was destroyed by an IED while operating Helmand Province in 2008. SAS Land Rovers also feature an open top design that, while having some advantages, offers no protection against incoming rounds.
Land Rover is preparing to end production of the Defender series of vehicles at the end of 2015. It is reported that the MoD will procure a new vehicle to replace the Land Rovers currently in use. This new vehicle is likely to be based on the design of the Husky protected support vehicle that is already in service in Afghanistan.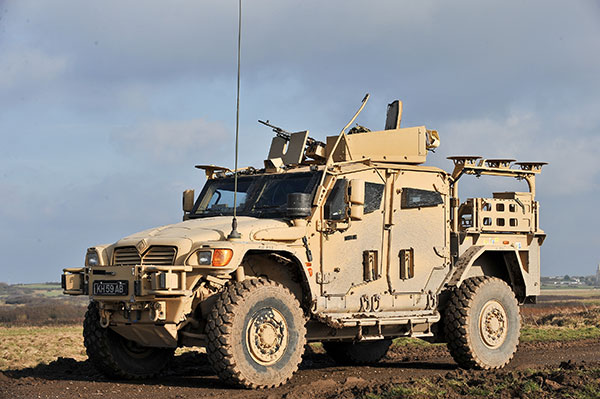 more info / further reading: