New Special Forces Helicopters On The Horizon
04.01.2012
News has surfaced that indicates that a fleet of new helicopters are being procured for the special forces (UKSF). Defence sources have reported that an additional 4 AW-159 Lynx Wildcat AH1 helicopters will be be procured for use by special forces, adding to an existing Wildcat order which will be diverted to form an 8-strong light assault helicopter fleet.
While the squadron chosen to receive these helicopters has not yet been publicly reported, it is likely to be 657 Squadron, part of the Joint Special Forces Aviation Wing, which currently operates a number of Lynx AH1.7 helicopters in the special forces support role.
The AW-159 Lynx Wildcat is an improved version of the Super Lynx helicopter. The MoD plans to procure around 66 Wildcats to replace existing Lynx helicopters in both the British Army and Royal Navy inventories. Roles for the new helicopters include battlefield utility, battlefield reconnaissance, search and rescue and anti-surface warfare (Naval variant). It is believed that the 8 Wildcats procured for special forces duties will be configured as 'light assault helicopters'.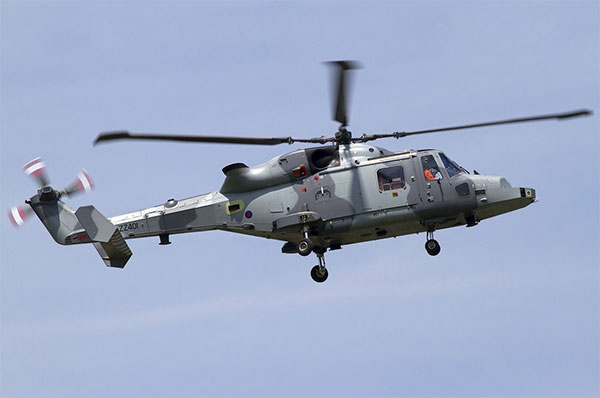 more info, further reading: