657 Squadron Army air Corps
657 Squadron, Army Air Corps (657 Sqn AAC) operated Lynx AH9A helicopters in support of United Kingdom Special Forces (UKSF). The unit was disbanded in 2018.
The squadron was a sub unit of 9 Regiment, AAC. It was based at RAF Odiham andwas part of the Joint Special Forces Aviation Wing (JSFAW) along with 658 Sqn AAC and 7 Squadron RAF.
657 Sqn developed their special forces support role in the late nineties, culminating in its move to Odiham from Dishforth Airfield. The unit flew the Lynx MK7 before upgrading to the Lynx AH9A.
The Lynx is a dual role attack/utility helicopter also once operated by the Commando Helicopter Force (the CHF have now transitioned to the Wildcat AH1)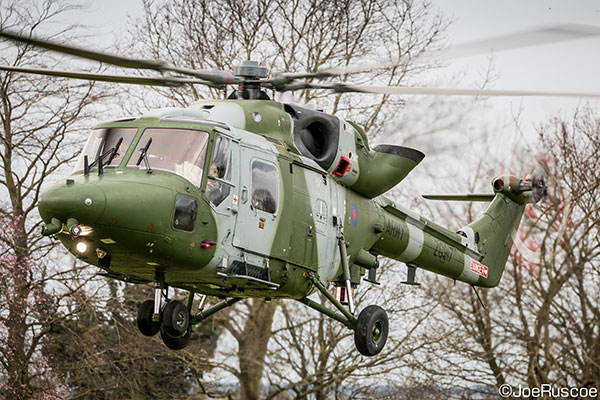 657 Squadron Operations
September 2000 - 2 Lynx helicopters from AAC 657 Sqn supported the SAS/SBS/1 PARA rescue mission, Operation Barras, in Sierra Leone, 2000. Armed with M134 miniguns, the Lynx helicopters provided close air support, pouring suppressive fire onto the enemy below.


2001-2014 - Afghanistan - known incidents which likely involved 657 Sqn helicopters include these 2 SBS actions:



2003-2009 - Iraq -A number of Lynx AH.7 helicopters supported a UKSF task force in Iraq, known as Task Force Black.
photo: UKSF Task Force Black operative with 657 Lynx in background
AAC 657 Squadron Info



motto
:
"Per Terras Perque Caelum"
(By Land and Sky)
based at
:
RAF Odiham
aircraft
:
Lynx AH.9A Helicopters