More Elite Troops For Afghanistan
06.09.2009
The Times newspaper is reporting that the British Army is to deploy up to 900 new elite troops to Afghanistan.
Rather than additional SAS,SBS,SRR or SFSG troops, the Army plans to raise a company-sized cadre of around 150 elite troops for each of its 6 frontline manoeuvre Brigades. These new units will fulfill a similar role to 3 Commando Brigade's Brigade Reconnaissance Force ie reconnaissance in depth and probing attacks ahead of the main force.
Brigades on Operation Herrick have previously formed Brigade Reconnaissance Forces from amalgamating existing units. An example of this was for Herrick VII when elements of 4/73 Sphynx Battery, Honourable Artillery Company and the Recce Platoon from the 2nd Battalion, The Yorkshire Regiment formed the BRF for 52 Brigade. Such formations are, however, broken up when the Brigade's 6-month roulement ends. These new units are going to be permanent, meaning they can attain a level of unit cohesion that was previously impossible.
It's reported that the new BRFs will include FAC specialists for calling in air strikes, spotters for calling in artillery fire, snipers and EOD specialists.
RELATED INFO :

New elite force for Helmand
(Times article - info towards the bottom of page)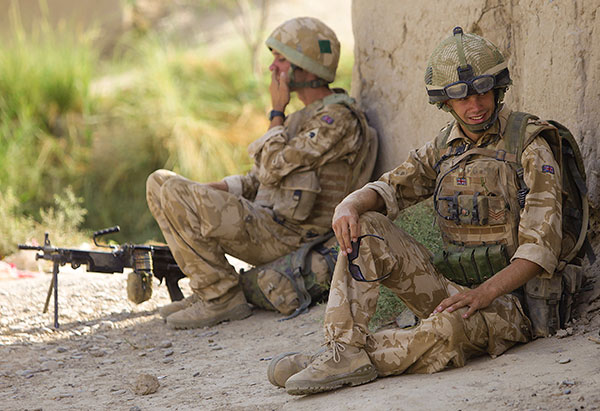 U.S. Marine Corps photo by Lance Cpl. James Purschwitz/Released