Prince Harry To Support UK Special Forces
10.02.2012
Prince Harry has qualified as a WAH-64 Apache copilot gunner and may be deployed to Afghanistan later this year, it was reported yesterday. Such a deployment will see the Prince give direct support to British special forces operations, military sources have said.
From Sky News : "'Working alongside Special Forces is a normal part of an operational deployment in Helmand for all Apache crews. They are an integral part of many operations of that sort,' a senior officer told Sky News."
British Apaches have supported numerous ground operations by UK forces in Afghanistan, including those by special forces. They can not only provide close air support to troops in contact on the ground but their sophisticated sensor systems can sweep the battlefield for intelligence. When special forces raid a Taliban commander's compound, for example, the Apache can keep an eye out for 'squirters' - people running from the buildings.
On several occasions, UK special forces have guided Apache gunships to attack high value Taliban personnel. In June 2009, for instance, a British Apache killed Taliban leader, Mullah Mansur, and 2 other insurgents. SBS commandos spotted Mansur and his entourage as they travelled on motorcycles and then called in the Apache who engaged the motorcycle convoy with its 30mm cannon.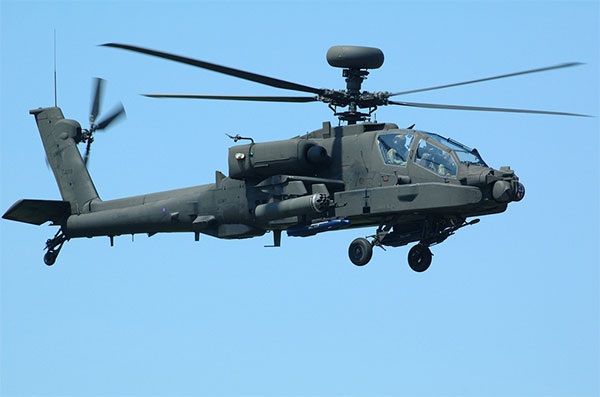 more info / further reading: