Two Die During SAS Selection
15.07.2013
2 soldiers have died while taking part in a march during selection for SAS(R), it has been reported.[1] The 2 men are believed to have got into difficulty in soaring temperatures while trekking across the Brecon Beacons, close to the Storey Arms Centre. A third man was in serious condition in hospital, Sunday night.
Selection for 21 SAS and 23 SAS, the territorial wings of the Special Air Service, includes a number of grueling marches across the Beacons. Candidates, carrying weapons and heavy bergens, must navigate between a series of way points. Unlike selection for regular units, special forces candidates are largely unsupervised between checkpoints. The ability to operate under one's own initiative, without constant encouragement, is a quality sought after by the special forces.
SAS(R) selection includes the same endurance marches as regular special forces selection, however, due to the part-time nature of its personnel, selection occurs over a more spread out stretch of time, with much of it taking place during weekends and evenings.
Sadly, this weekend's tragic incident is not the first time that fatalities have occurred during special forces selection. Earlier this year, Army Captain Rob Carnegie, collapsed and died in freezing conditions during special forces try outs on the Beacons[2]. In 2008 a Royal Marine signaller, Benjamin Poole, died during a special forces selection march across the Beacons during a heatwave.[3]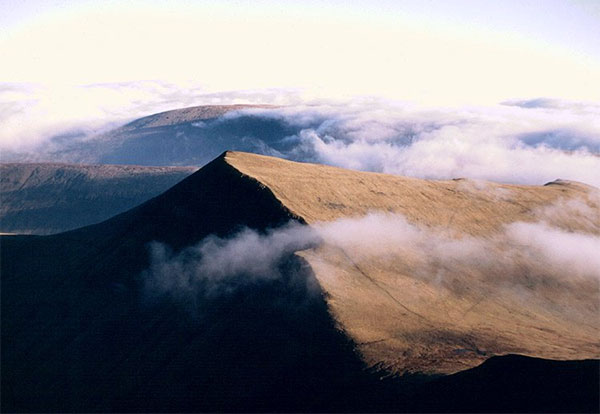 photo by wikipedia user
Arpingstone
| released to public domain
Channel 4 News Report:
more info / further reading: