Armoured Support Group Royal Marines
Formed in December 2007, the Armoured Support Group Royal Marines (ASGRM) operate the Viking All Terrain Vehicle Protected (ATV(P)) vehicle.
The ASGRM is part of Commando Logistic Regiment (CLR) and operates out of Bovington Garrison in Dorset. Overall control of the ASGRM, however, is with 539 Assault Squadron Royal Marines, administered out of RNAS Yeovilton, Somerset.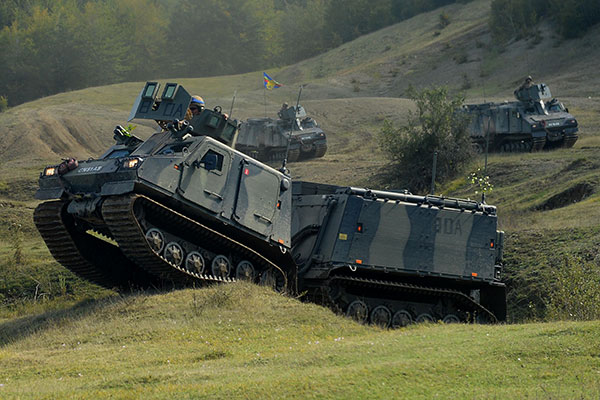 Viking Squadron
A major element of ASGRM is Viking Squadron. Viking Squadron's main role is to provide protected mobility for the Lead Command Group. (LGC)
A single Viking troop can transport one Royal Marines rifle company to, from and across the battlefield. Two troops are typically made available to the LGC. Fire Support variants of the Viking may provide heavy and medium machine gun fires while a mortar-carrying variant provides in-direct fire support. The Vikings can also be used in the command, recovery or ambulance role.
Royal Marines in Viking Squadron hold the Armoured Support (AS) Specialisation.
Viking Squadron Organisation
Viking Squadron is organised into three Viking troops (1 Troop, 2 Troop, 3 Troop), each with sixteen ATV(P) and led by a Captain. A further four mortar-carrying and/or fire support Viking variants may be attached, bringing the troop strength up to twenty vehicles. Two Viking troops are on five days notice to support the Lead Commando Group as part of 3 Commando Brigade's Response Force Task Group (RFTG). The other troop is on twenty-eight days notice.
Other elements of Viking Squadron include a Support Troop consisting of signallers, mechanics, stores clerks and admin support staff . The unit also features a Trials and Training Wing.
Armoured Support Group Operations
Prior to the group's formation, the Royal Marines Armoured Support Company had operated the Viking in Afghanistan, first deploying in September 2006.
From their initial deployment to Afghanistan, in late 2007, the Armoured Support Group have been involved in a series of operations, including:
Supported 3 Commando Brigade in retaking Musa Qaleh, late 2007
Played a significant role in Operation Sond Chara, a prolongued series of engagements in December2008.
Acted as block force and casualty evacuation during Operation Diesel, 2009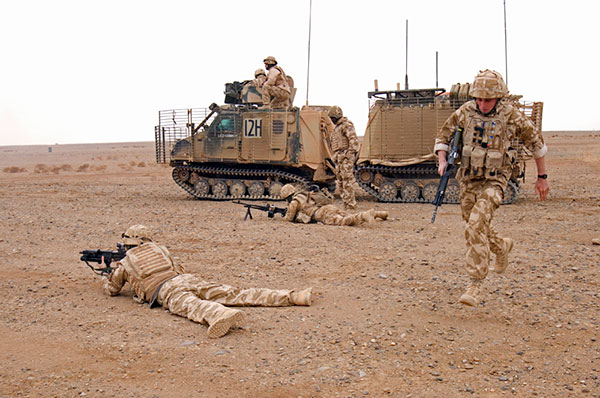 US DoD photo by U.S. Marine Cpl. John Scott Rafoss