Royal Navy Seizes Drugs In Maritime Operation
15.08.2013
The Royal Navy has seized 680kg (1,500lb) of pure cocaine in a dramatic drugs bust in the Caribbean, it has been reported [1]
HMS Lancaster, a Royal Navy Type 23 frigate, intercepted the smuggler's speed boat off the coast of Puerto Rico after it had been spotted by a US Customs and Border Protection Agency surveillance aircraft.
Speeding to the scene, the frigate launched its Lynx helicopter and high-speed pursuit boat to intercept the smuggler's speedboat. A team of Royal Navy, Royal Marines and U.S. Coast Guard personnel took the boat and its 3-man crew into custody without a shot fired.
The smugglers had attempted to ditch their nefarious cargo - cocaine with an estimated street value of £1 million - overboard but this was subsequently recovered by Navy divers and handed over to the U.S. Coast Guard. The smuggler's boat was later sunk by Royal Navy fire.
The haul is the latest of several in recent weeks for HMS Lancaster, which has been deployed on counter-narcotics operations in waters off Puerto Rico since July this year. Royal Navy sailors and Royal Marines are working closely with a United States Coast Guard Law Enforcement Detachment (LEDET), a U.S. Coast Guard special operations unit.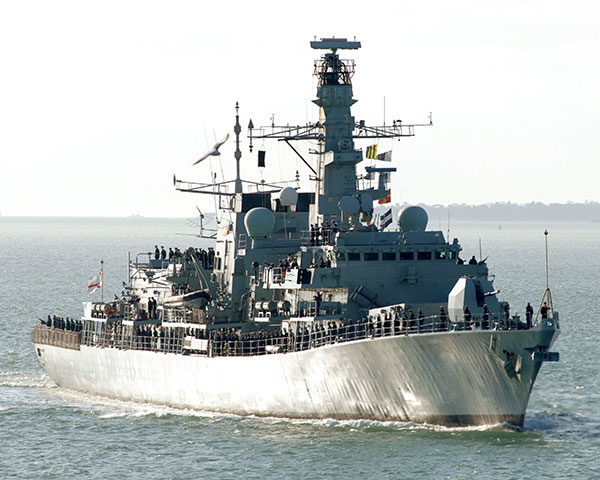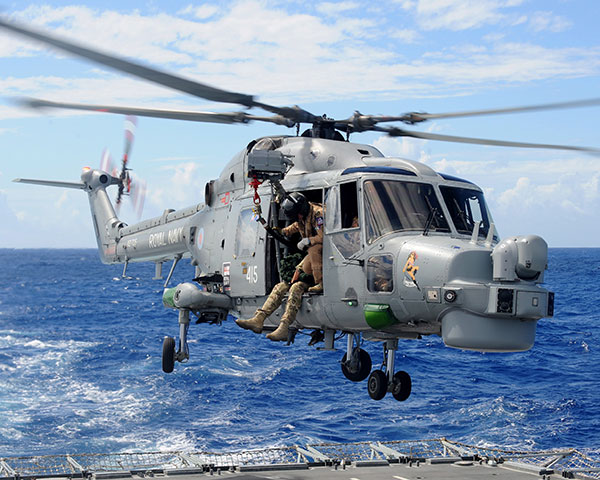 more info / further reading: