SAS Heading Back To Iraq?
16.06.2014
The Special Air Service (SAS) may be deployed to Iraq, it has been reported. [1][2]
Both the US and UK are considering their response to the surge by Islamic State of Iraq and al-Sham (ISIS) forces in Iraq. William Hague, the Foreign Secretary ruled out any large scale ground intervention but proposed providing "counter-terrorism expertise". This phrase implies the deployment of United Kingdom Special Forces (UKSF) and, perhaps, MI6 operatives, into Iraq.
British Special Forces would most likely be deployed in an advisory role i.e. providing tactical assistance to Iraqi forces on the ground. Such a mission is the other side of the coin to that which they carried out in Libya in 2011. In that conflict, small SAS teams assisted insurgent forces in ousting the regime from power. This time around, they would be defending the regime.
Another role for UKSF would be intelligence gathering. Decision makers in Whitehall will be desperate for up-to-date intelligence from boots on the ground inside Iraq. MI6 Intelligence Officers, with UKSF protection teams, may be sent in to act as the UK's eyes and ears.
That intelligence data may be used to plan air strikes against ISIS forces. If the US or UK order such strikes, they may be directed by special operations forces on the ground, including SAS/SBS forward air controllers (FAC). This would be another echo of the 2011 action in Libya, in which SAS FACs directed NATO air strikes against Libyan armour and other targets.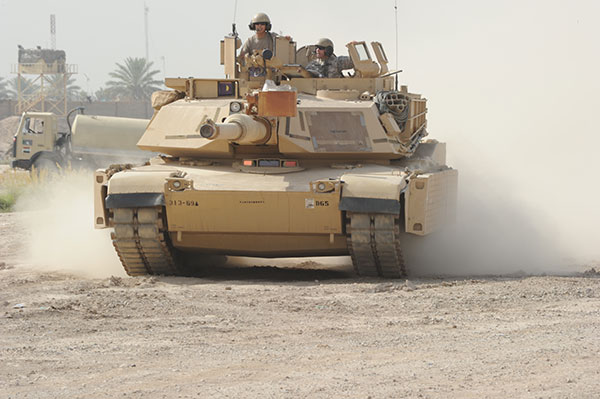 US DoD Photo by Spc. Gary Silverman | Released
If the SAS is to return to Iraq, it will be after a five year absence. The Regiment fought an intense, six-year-long, counter -insurgency / counter-terrorist campaign there between 2003 and 2009. The SAS were operating in Iraq before the 2003 invasion officially started. They were part of a coalition task force that swept the western Iraqi desert for WMDs and associated facilities. Once Saddam's regime had been toppled, they began hunting down its remnants, later turning their sights on Al Qaeda. Operating as Task Force Black / Task Force Knight, 22 SAS and other UKSF elements helped subdue and degrade terrorist forces in the country. That mission ended when the UK pulled all of its forces out of Iraq in 2009.
more info, further reading: