British Special Forces Set For Helmand Return
16.10.2015
British Special Forces are set to go back into action in Helmand Province, it has been reported. [1]
According to the Daily Mail, British Special Forces, who are part of a US-led special operations task force normally based in Kabul, will deploy to Camp Bastion and work alongside Afghan Special Forces. A small team from the Special Boat Service (SBS) will operate in a force protection role i.e. safeguarding local forces and advising on military operations.
Regular British forces withdrew from Afghanistan in late 2014. Helmand Province was where the bulk of British forces were based and operated during the Afghanistan campaign. A British Army training team has remained in Afghanistan and are based in Kabul, as is a contingent of UKSF. In the last few weeks alone, the SBS has been involved in heavy combat in the north of the country, helping to recapture the city of Kunduz. [2]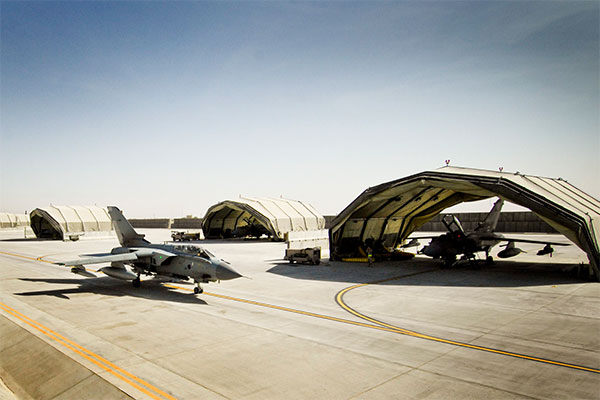 The Taliban have carrying out increasingly bold attacks in recent weeks. In September the northern city of Kunduz fell into Taliban hands. It took 3 days of fighting by Afghan troops, led by NATO special operations forces, including the SBS, to recapture the city. Other attacks by insurgents have been reported in multiple provinces. Last week In Helmand, for example, several Afghan Police checkpoints were overrun by Taliban forces, and earlier this week, a British military convoy was attacked in Kabul.
The seemingly emboldened insurgency is causing some to wonder if western troops withdrew too soon and if Afghan security forces can prevail without foreign ground and air support.
Speaking at the Tory's annual conference, British Defence Secretary Michael Fallon hinted that a build up of British forces in Afghanistan may be needed. If NATO deems that Afghan forces are not able to fend off the Taliban on their own, then, it has been suggested, Britain may send in additional men and/or aircraft. A deployment by regular forces of the scale previously sent to Helmand seems unlikely at this point, so it may be speculated that more Special Forces, backed by drones and other attack aircraft, may be the preferred option, at least in the short term.
The news comes as the United States has, this week, rethought its plans to draw down its own forces, which currently number around 10,000 troops. It was planned for the U.S. to leave only a small force based at their embassy in Kabul and all other troops were to leave the country at the end of 2016. With doubts rising over the ability of Afghan forces to maintain security in the face of increasing Taliban attacks, President Obama is set to announce plans to keep at least combat 5,500 troops in theatre.
More info / further reading: