British & Special Forces Selection Softened
24.02.2014
The selection process for British Special Forces has been 'softened' under new Health and Safety Executive (HSE) regulations, it has been reported.[1]
The move is a response to the deaths of 3 soldiers during a selection march across the Brecon Beacons last July. The 3 soldiers succumbed to heat exhaustion while trying out for the territorial Special Air Service (SAS(R)) during a heat wave.[2]
Under the HSE's direction, the Ministry Of Defence (MoD) has altered the rules governing selection for all 3 SAS regiments and the Special Boat Service (SBS). New risk control measures have been introduced. These include posting marshals along endurance march routes to assist stragglers, providing hot food and refills of safe drinking water for candidates. Previously, candidates had to replenish their water from streams along the route.
In the event of extreme weather during marches over the Beacons, candidates will be sent on easier routes. This includes routes over the notorious 2,900ft Pen Y Fan mountain, which is tackled during the 'Fan Dance' endurance march.
Risk control measures will be also enforced during the jungle phase of continuation training that takes place in the tropical conditions of Brunei. Under the new regulations, endurance marches through the jungle will be shortened or cancelled if soldiers suffer from heat exhaustion.
Since the new rules came into force in January this year, twice the typical number of troops have passed the winter selection course.
The changes in Special Forces selection rules have drawn criticism from some quarters[3] . Special Forces soldiers, it is argued, are typically tasked with physically demanding operations requiring a high level of fitness and self-determination. The previous selection regime was designed to weed out those candidates who fell short of such high standards, whereas, it is now feared, the new rules mean less-capable soldiers will be slipping through the net.
Even though the SAS and SBS have been facing a recruitment crisis in recent years,[4] it is still vital to select only the very best to joint their ranks. Extremely high standards for Special Forces selection not only avoids diluting the quality of Special Forces troops, they may also save their lives.
The high risk nature of special operations means that SAS and SBS troops may find themselves having to perform feats of endurance just to survive. An obvious example of this is a famed SAS mission during 1991's Operation Desert Storm. An SAS foot patrol, with call-sign Bravo Two Zero and led by Andy McNabb, was compromised while operating deep behind Iraq Lines. Due to various reasons, extraction by helicopter was not possible so the patrol was forced to try to march to Syria. The 8-man team was subsequently split into several groups. Only one soldier, who now goes under the pseudonym of Chris Ryan, avoided death or capture by the Iraqis. In a record-breaking feat of endurance, Ryan tabbed some 190 miles across the Iraqi desert and into Syria.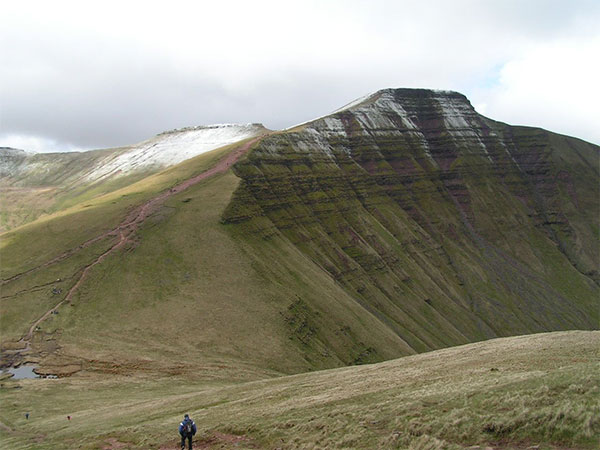 more info / further reading: