Member of Member Of 42 Commando In The Radio Times
25.01.2012
The Radio Times magazine was left red-faced after publishing a photo of Royal Marines that revealed more than expected. The photo, published in this week's printed issue shows a casual shot of a group from 42 Commando. The member of one of the members of 42 Commando, who like many of his comrades in arms is just wearing shorts, can clearly be seen in the photo. The Radio Times noticed the 'offending' body part only after the magazine, which is now on sale, was printed and distributed.
'We apologise for any upset caused to readers by the rogue member of 42 Commando,' said editor Ben Preston.
The photo was part of a feature on the upcoming Channel 5 programme, Royal Marines: Mission Afghanistan, a new documentary series which documents Lima Company, 42 Commando Royal Marines' recent tour of duty in Afghansitan. The series starts on the 30th January at 9pm, Channel 5.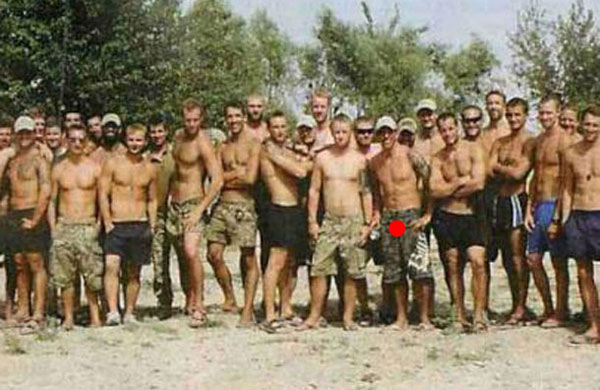 photo: Channel 5
more info / further reading: