British Special Forces Team Up With US SOF
25.08.2014
British special forces are linking up with their American counterparts in order to take on Islamic state (IS) terrorists, it has been revealed. [1]
United Kingdom Special Forces (UKSF) will be part of a Coalition Joint Special Operations Task Force (CJSOTF) that will be operating in Iraq and Syria. UKSF troops will be operating in coordination with US Tier 1 special operations forces (SOF). such as the army's Delta Force and the navy's DEVGRU (SEAL Team 6).
The arrangement is similar to one formed during the post-invasion phase of the previous war in Iraq. Between 2003 and 2009, UKSF elements, codenamed Task Force Black, operated with varying degrees of coordination and integration with American Joint Special Operations Command (JSOC) elements. Between them they fought a bloody, high-tempo campaign against former regime elements and Al Qaeda terrorists. The Mirror now claims that a similar team up is in the offing, this time targeting Islamic State (IS) forces in both Iraq and Syria. The task force is likely to target IS commanders, including its leader Abu Bakr ­al-Baghdadi.
If reports are to be believed, Britain's current special forces presence in Iraq is comparable to the Task Force Black era. During that period at least one SAS/SBS squadron was deployed, with others rotating into the role on a regular basis. Infantry backup was provided by Special Forces Support Group (SFSG) troops. RAF and AAC special forces helicopter crews provided air support and the 18(UKSF) Signals Regiment provided communications. Various units gave intelligence support, including MI6, the Joint Support Group and the Special Reconnaissance Regiment.
It was the last mentioned element, the intelligence effort, that proved key to Task Force Black's previous success. The timely gathering, designation, analyses and exploitation of intelligence enabled US/UK successes against Al Qaeda in Iraq. The intelligence apparatus evolved to such a sophisticated and efficient level that intel gathered during one night's raid was used to plan the next operation which would take place the next night - or in some cases, the same night. The tempo of operations was such that the terrorist networks were being dismantled faster than they could be repaired. A similar intelligence effort is likely to underpin this new campaign.
On that note, reports in the Mail On Sunday [2] have revealed details of UKSF intelligence operations underway in Iraq and Syria. The paper claims that a 'significant force' from the 22nd Special Air Service (22 SAS) has began operating in. northern Iraq. (News of a UKSF deployment into northern Iraq was reported last week).
According to the Mail, the SAS are working in small teams, supported by signallers from 264 (SAS) Signals. Linking up with friendly local fighters, these teams are hunting for British nationals fighting with IS. The goal is to identify 'Jihadi John', the British-accented IS terrorist who appeared in the released video of the murder of US journalist, James Foley.
The SAS teams will be collecting intelligence from captured British IS fighters, including voice recordings, iris scans, blood types and DNA samples. This intel will be beamed via radio link to the RAF RC-135 Rivet Joint that is flying signals intelligence (SIGINT) missions over Iraq. Specialists aboard the aircraft will perform an immediate analysis and also relay the intel to GCHQ Cheltenham where it will be analysed in more detail and compared to their vast library of phone intercepts and other data.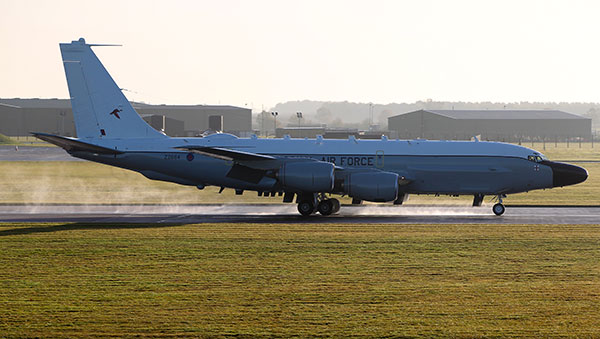 The Mail also reports on the role of the Special Reconnaissance Regiment (SRR) in the region. According to the paper, the SRR is operating along the Turkish / Syria border, flying drones over suspected IS bases. They are said to be operating both strategic unmanned aerial vehicles (UAV) which fly at high altitude and tactical UAVs which operate at closer range and can identify individuals.
The drone flights may be used to pave the way for future UKSF operations in Syria, find targets for US air strikes or locate any of the several hostages currently held by IS in the country. It was recently disclosed that a Delta Force mission to rescue hostages failed when none were found at the target base which was located in Uqayrishah in northern Syria.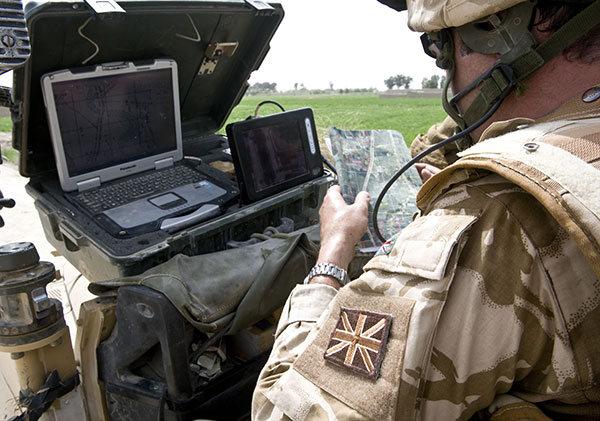 more info / further reading: