SAS Hit Taliban in Night Ambush
29.07.2013
The Special Air Service (SAS) has ambushed the Taliban in a daring night-time operation in the Afghan, desert, early last Thrusday morning, it has been revealed.[1].
The Taliban had crossed into Helmand Province from neighboring Nimruz in order to attack a base manned by Afghan government forces. The Taliban was returning home after the attack in a convoy of 4x4 vehicles when it was spotted by a U.S. unmanned aircraft. The remotely-piloted drone fired missiles at the convoy, destroying a number of vehicles and causing the Taliban fighters to flee into the desert.
An SAS team were flown into the desert in order prevent the Taliban's escape. An ambush was put in across the Taliban's line of retreat. The Taliban were given the opportunity to surrender which they refused. An intense and prolonged fire fight then broke out, which, as the the battle raged on, developed into close quarters fighting. Up to 30 Taliban were reportedly killed in the engagement, with no British casualties recorded.
This skirmish is one of the most successful special forces operations in recent years. It would appear that the Taliban, are trying to regain a foothold in Helmand ahead of the planned withdrawal of British forces from the province in 2014. Some speculate that some British and U.S. special operations forces may remain in Afghanistan after the main pull out of regular forces has taken place.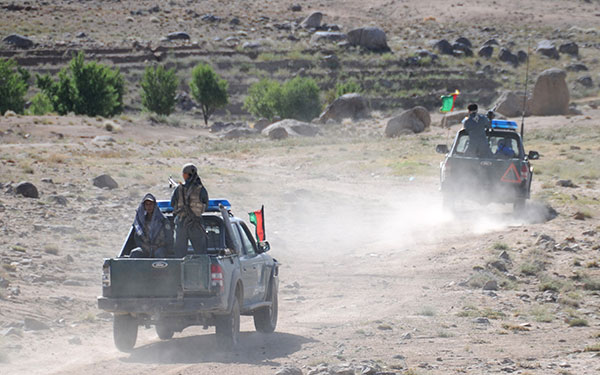 photo by wikipedia user U.S. Army photo by Spc. Eric Cabral/Released
more info / further reading: