Special Forces Hercules Life Extension
30.12.2015
The Hercules transport planes used to fly British Special Forces into action are getting their service lives extended, it has been confirmed.[1]
It was announced in the recent Strategic Defence Security Review (SDSR) that a number of the C-130J aircraft operated by the Royal Air Force (RAF) would remain in service past the 2022 date previously set for their retirement.
It was originally planned that all existing Hercules airframes would be phased out, with the new A400M Atlas aircraft taking over all roles.
Under the new plans, only 10 of the 24-strong RAF C-130J fleet will be retired, which will happen during 2016 and 2017. The remaining 14 aircraft, all of the 'stretched C4 (C-130J-30) variety[2], will undergo a life extension program (LEP) so that they can still be in service until 2030.
Most, if not all, of the C-130Js remaining in RAF service will be used for special operations. It is rumoured that the Director Special Forces (DSF) requested that the C-130Js be retained for UKSF use.
The A400M Atlas has been deemed less suitable in the demanding special operations role than the Hercules it was earmarked to replace. The Hercules has proven itself in the special operations role, whereas the A400M is a bit of an unknown quantity. The Atlas is also much larger than the Hercules and is less capable of operating out of the shorter, unprepared airstrips sometimes used when supporting UKSF. The A400M also has issues when deploying parachutists and is currently unable to safely deploy jumpers from both side doors at the same time.
Marshall Aerospace and Defence Group, Lockheed Martin and Rolls-Royce will continue their work under the ongoing Hercules Integrated Operational Support (HIOS) program, which began in 2006. Announced today, is a £369m renewal contract to extend the HIOS to 2022. Further HIOS activity will likely be procured after 2022 to keep the C-130J flying until 2030.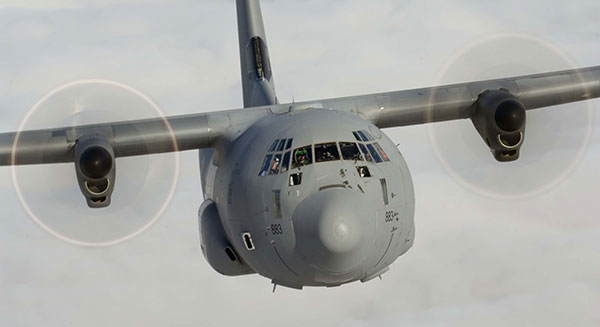 ---
More info / further reading