Starstreak High Velocity Missile
The Starstreak High Velocity Missile (HVM) system is a short range surface-to-air-missile (SAM) system that is designed to shoot down enemy aircraft.
The HVM is a laser-guided missile. The operator 'paints' the target whilst looking through an aiming unit. Once fired, an initial rocket ignition propels the missile a safe distance away from the launch unit. A secondary ignition accelerates the missile to a burn-out velocity of Mach 3.5 (3.5 times the speed of sound). Following burn-out, the missile releases 3 tungsten alloy darts filled with high explosives. These 3 darts fly in formation and strike the target, causing damage from their explosives and also from their kinetic energy. The explosives within each dart are impact delayed i.e. they wait until the darts are inside a target before detonating, thus causing more damage.
The Starstreak HVM system comes in several configurations:
A self-propelled launcher, typically a tracked APC
A three round light weight launcher
A man portable launcher.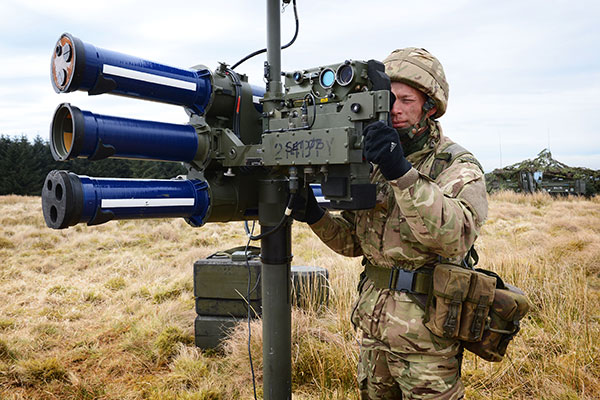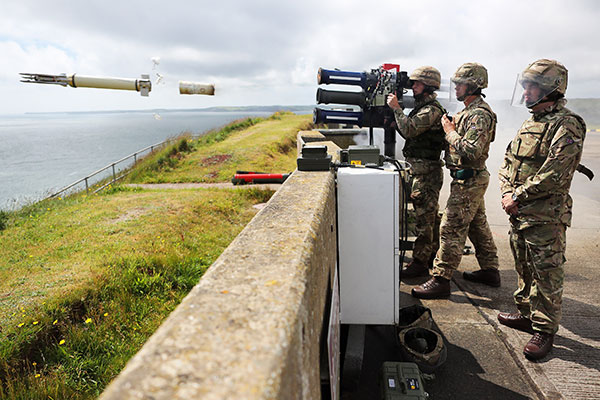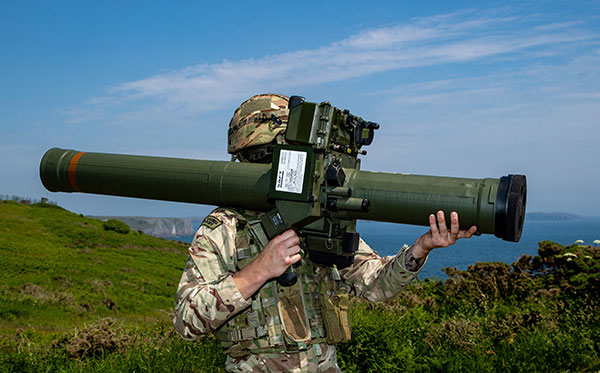 The HVM has been shown to also have limited effect against lightly-armoured ground targets such as some APCs.
The Royal Marines Air Defence Troop use the HVM, fitted to a three round portable launch unit, to protect 3 Commando Brigade assets from air attack.
Starstreak HVM Specifications
Trigger
Impact Delay
Warhead
Three 0.9 kg explosive sub-munitions
Speed
Mach 3.5
Weight
16.82kg
Guidance
laser
Dimensions

| | |
| --- | --- |
| Length | : 1.397m |
| Diameter | : 13cm |

Range
0.3-7km
Max Ceiling
5000m