British special Forces Free Hostage
09.09.2009
An operation by British special forces has freed a British journalist held by the Taliban during a raid on Wednesday morning, it has been reported[1][2].
A British soldier, a paratrooper with the the Special Forces Support Group (SFSG) and a second hostage, an Afghani interpreter, were killed during the pre-dawn raid on a Taliban compound.
Times journalist Stephen Farrell, and his translator, Sultan Munadi had been taken captive by the Taliban the previous Saturday. They moved to a compound near the city of Kunduz.
The raid was carried out by commandos from the Special Boat Service (SBS), backed by the SFSG and Afghan special forces. Aviation support was in the form of a number of helicopters operated by the 160th Special Operations Aviation Regiment, an American special ops unit.
As the raid went in, the Taliban fled from the buildings and a firece firefight ensued between them and the rescue force. During the pitched battle, Munadi was fatally shot, its unclear by whom. Corporal John Harrison, thought to be a PARA with the SFSG was also killed during the operation. A number of Taliban and civilians also died. Farrel was safely extracted and subsequently deliverd to the British embassy in Kabul.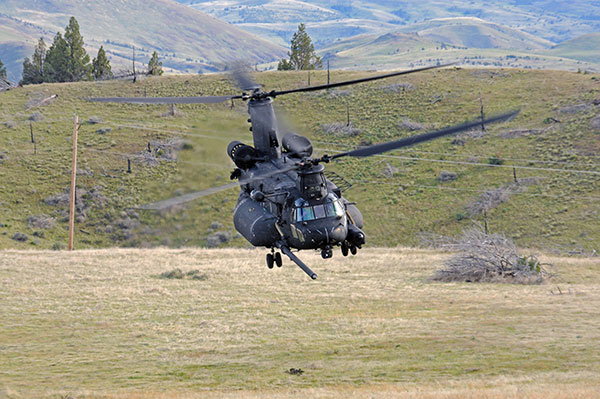 U.S. Army photo by Sgt. Eric Rutherford
more info / further reading: