Special Forces Lynx was Not shot Down
14.07.2014
The Lynx helicopter crash that occurred in Afghanistan earlier this year was not shot down and showed no signs of technical trouble, it has been reported.[1]
The aircraft, a Lynx AH9A operated by the Army Air Corps' (AAC) elite 657 Squadron, which flies in support of the special forces, crashed during a training flight on the 26 April 2014, with the loss of all five British servicemen aboard.
The helicopter, with serial number ZF540, was the lead element of a pair of Lynx AH9A helicopters taking part in air-to-ground gunnery training over an uninhabited area of desert 20 km south of Kandahar Airfield. ZF540 was carrying two passengers in addition to its usual crew of three. The training sortie was to include a dry run followed by several gunnery runs through a valley. It was during a pass through the valley that ZF540 crashed. Due to the other helicopter being out of sight behind terrain, there were no eye witnesses to the crash.
In an interim report [2], air crash investigators state that "Pending further evidence
coming to light, the Service Inquiry Panel is confident that enemy action was not a causal factor."
Furthermore, the report states that "At this stage, the Service Inquiry Panel has not discovered any evidence to suggest that technical failure led to this accident, and there are no immediate safety concerns regarding the Lynx AH9A fleet."
The investigation continues to examine possible technical or human-related causes of the crash,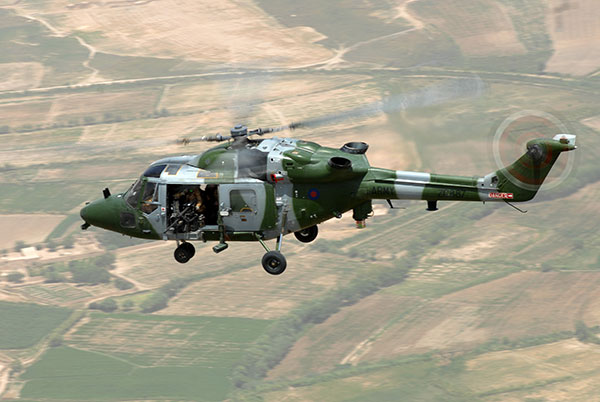 more info / further reading: