Elite UK Unit Recovers Spy Plane
23.04.2008
The Telegraph has reported on the loss of a £10million pound spy plane over Afghanistan and a mission by an elite unit to prevent its classified equipment falling into Taliban hands.
When, on April 9th, the unmanned Reaper UAV (unmanned aerial vehicle) spy drone crashed, an 'elite unit' was dispatched to recover sensitive items from the wreckage, thought to be the drone's sensors and on-board computer equipment. The unit removed these items then withdrew, before a RAF Harrier jump jet bombed the remaining wreckage.
Which elite unit was sent to the crash site has not been released. One might assume that it was the Special Boat Service (SBS), who are the primary UKSF unit deployed to the region, however, since the Reaper was reportedly operated by the RAF, the task of retrieving its on-board gear might have fell to the RAF Regiment, who have a field squadron and other elements deployed in theatre.

*update: the Sun newspaper has reported that is was indeed the SBS who were tasked with this operation (see link at end of this page.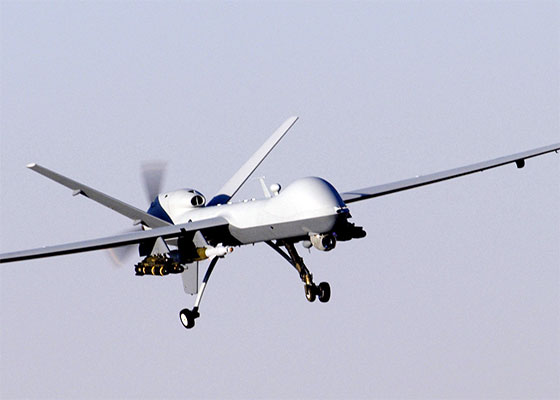 RAF destroys £10m spy plane in Afghanistan
(Telegraph Online Report)
RAF blow up £50m spy plane
(Sun online report)