No. 2 Squadron RAF Regiment
RAF Regiment Overview
The gunners of the RAF Regiment are the Royal Air Force's ground troops. Their principle role is that of force protection. 8 Field Squadrons provide ground security for RAF operations. This role is not limited to simple perimeter security but can include aggressive patrols out into the surrounding area.
Weaponry and equipment available to field squadrons include MWMIK Jackals, WMIK Land Rovers, hmgs, gpmgs and 81mm mortars.
Other RAF Regiment roles include provision of Tactical Air Control Parties (TACPs), CBRN detection and decontamination, combat search and rescue and special forces support.
No. 2 Squadron
No.2 Squadron (II Squadron) are an elite parachute-trained field squadron that are capable of jumping in and seizing airfields and securing refueling points. The RAF Regiment contribution to the Special Forces Support Group (SFSG) is drawn from the ranks of No. 2 Squadron. Their role within the SFSG is thought to include force protection and the provision of Tactical Air Control Parties (TACPs) and sniper teams.
II Squadron are based at RAF Honington in Suffolk. Their motto is Nunquam Non Paratus (Never Unprepared).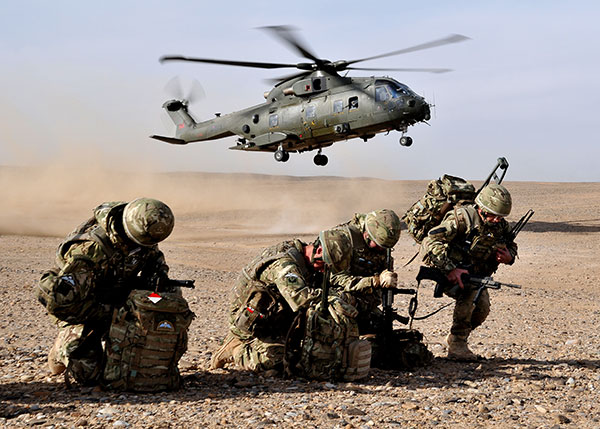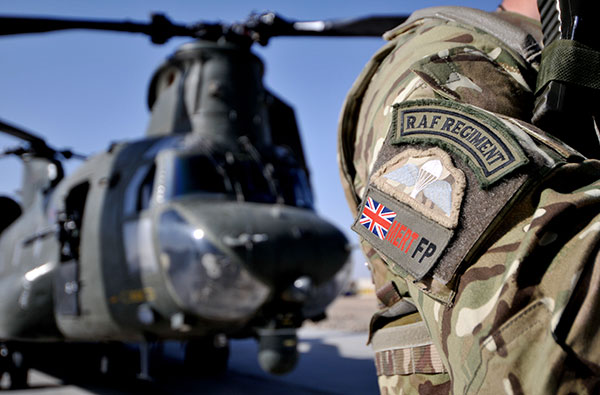 RAF Regiment Video