Special Forces Helicopters Grounded To Save Money
29.11.2009
It is being reported that a number of helicopters that have been supporting UK Special Forces (UKSF) in Afghanistan have been grounded due to budget cuts.
As reported earlier in the year, UKSF have been flown to and from missions by MI-8 Russian-built helicopters. More details have been revealed about their role, which was supporting Special Boat Service (SBS) operations, particularly counter-narcotic missions. Code named Operation Emperor, these missions involved the SBS training, mentoring and operating alongside a special Afghani commando unit. Op Emperor was supported by 4 Mi-8 helicopters, owned by the Afghani military and flown by pilots from RAF 7 Squadron Special Forces flight.
It now emerges that the funding for these helicopters have been withdrawn due to penny pinching by the Foreign Office, a revelation that has confounded and angered commentators.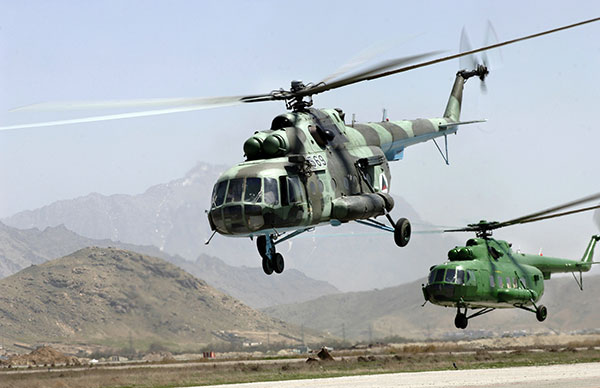 U.S. Air Force photo by Tech. Sgt. Cecilio M. Ricardo Jr./Released
Further reading:
Cuts ground special forcesí helicopters
(The Times)
SBS counter-narcotics operations
(previous eliteukforces report)
UK Special Forces Using Foreign Helicopters
(previous eliteukforces report)