Famous Ex-Special Forces - Ranulph Fiennes
Sir Ranulph Twisleton-Wykeham-Fiennes is a famous adventurer and author, born 7 March 1944.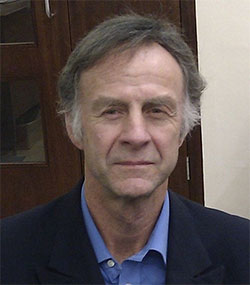 Fiennes began his military career in 1963 by following in his father's footsteps and joining the The Royal Scots Greys as an Officer. 2 years later he passed SAS selection, joining as a demolitions expert. He was, at that time, the youngest captain in the British Army. Fiennes was to only serve for a short period of time in the SAS, however. Before he was able to complete his training, he and a friend were caught in the act of attempting to blow up a dam that had built at Castle Combe in Dorset, for the film Doctor Dolittle. Fiennes was given a hefty fine and promptly kicked out of the SAS.
After leaving the British Army, Fiennes joined the Army of the Sultan Of Oman and was involved with counter-insurgency operations in that country.
Since the late 60s, Fiennes was an avid adventurer and has carried out numerous expeditions and feats of endurance:
expeditions up the White Nile on a hovercraft
expedition to Norway's Jostedalsbreen Glacier
The Transglobe Expedition, a circumpolar navigation (pole to pole)
discovered the lost city of Ubar in Oman
attempted to cross Antarctica unaided
attempted to walk to the South Pole solo
Ranulph Fiennes is a also a prolific author, having penned 14 fiction and non-fiction books. One of his novels, The Feather Men
, features a secretive group of ex-special forces men who protect former SAS soldiers and their families.
more info / further reading: