The Increment

Rumours of a cadre of UKSF operators, known as 'the Increment', operating on behalf on the General Support Branch of Britain's Secret Intelligence Service (SIS), have been circulating for years now. The missions tasked to the Increment are so-called 'black ops' - deniable missions that would be disavowed by the British government if compromised. These can include:
secret military assistance to foreign powers
clandestine insertion and extraction of intelligence agents
covert reconnaissance / intelligence gathering
Naturally enough, no official confirmation of the existence or operations of such a unit has ever been forthcoming.
The most reliable report in the media so far that such a MI6-UKSF cadre exists was in a January 2012 BBC report on MI6/UKSF operations in Libya that makes mention of an 'E Squadron', noting that the unit was "formed five years ago to work closely with the intelligence service, MI6, and is mainly involved in missions where maximum discretion is required". The BBC report goes on to say that E Squadron is "the modern-day successor to the shadowy cell sometimes referred to as the Increment."
It is believed that the Increment ranks feature SAS and SBS operatives who have been specially trained and selected to work with MI6. It has been reported that every SIS station chief has a direct line to the SAS Duke of York's Barracks in London and that close ties exist between the two units. The Secretive unit is also manned by operatives from the Joint Support Group, the SRR and the Intelligence Corps.
Those seconded for the Increment are usually the more experienced ranks and all are vetted by SIS. Their backgrounds, friends and families are all thoroughly examined for potential security risks.
Revolutionary Warfare Wing.
According to former SIS operative Ian Tomlinson's book, The Big Breach, an elite cadre within 22 SAS, the Revolutionary Warfare Wing (RWW) provides the bulk of Increment man power. RWW roles appear to include close protection for SIS operatives operating on dangerous assignments, burying caches of equipment in foreign countries, such as escape packs, for SIS operatives to use and assisting in 'hot extractions' of SIS personnel.
SBS Increment
The SBS contribution to the Increment was reportedly much smaller than the SAS contingent, although this may have changed in recent times. When working for SIS, the SBS is rumoured to have used its amphibious skills to place trackers on vessels docked in foreign ports. It's also believed they use SDVs to ferry SIS operatives and agents to and from foreign shores. SBS Increment operatives may work under aliases and carry the appropriate commerical licences to rent and operate boats such as fishing trawlers.
RAF S&D Flight
The Increment has a secretive Royal Air Force (RAF) unit dedicated to supporting SIS/The Increment. Known as S&D Flight, it is beleived to include, among other assets, a Puma helicopter from 33 Squadron and a C-130 from 47 Squadron (Special Forces Flight). S&D pilots are recruited from other RAF SF flights. The Puma, fitted with extra large fuel tanks, is typically used to ferry SIS personnel around the U.K. The C-130 is used to transport equipment and personnel to and from countries all over the globe. The C-130 may also be used for covert infill/exfil of SIS operatives or assets from foreign countries. A team from the SAS RWW will most likely also be deployed with the aircraft on such operations.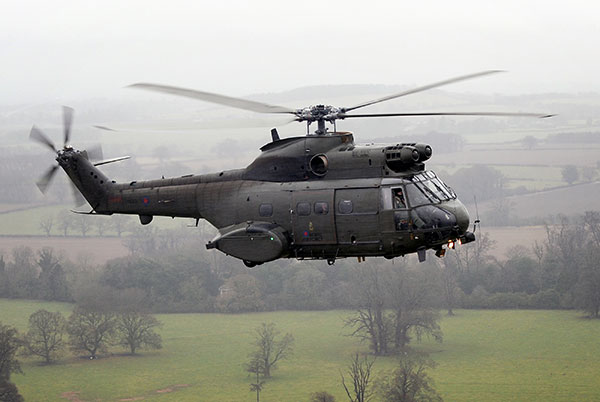 UKN
Some sources state that the Increment work alongside another shadowing group known as UKN, a highly specialised surveillance unit, also run by SIS. UKN appear to specialise in surveillance in foreign countries and it has been speculated that they act as the increment's eyes and ears, identifying and tracking targets for operations.
There are somewhat wild and unsubstantiated rumours that The Increment / UKN have been involved in several high profile events such as:
the death of Princess Diana and Dodi Fayed
the death of Dr David Kelly
the planned assassinations of foreign leaders such as Libya's Colonel Gaddafi and Serbia's Milosovich
sources:
Asia Times
UK Intelligence and Security Report