Royal Marine Sniper Is World's Deadliest
03.02.2015
A Royal Marine sniper is the deadliest in the world, it has been claimed. It is said that the Royal Marine Corporal, who is still serving and has not been named, has notched up over 173 confirmed kills during deployment to Helmand Province, Afghanistan.[1]
This gruesome tally outstrips the 160 kills claimed by Chris Kyle, a U.S. Navy SEAL sniper and subject of 'American Sniper', a hit movie directed by Clint Eastwood.
It is reported that most of the British Marine's count was amassed during a single 6 month deployment (Herrick 5, November 2006 - April 2007). He was serving as part of 3 Commando Brigade's Brigade Reconnaissance Force (BRF). The BRF is an elite formation of recce specialists built around a core group of Royal Marines of the Brigade Patrol Troop (BPT). The BRF comprises of highly trained Mountain Leaders and Reconnaissance Operators, a number of whom are trained snipers.
Royal Marine snipers undergo a 13-week training course at Commando Training Centre Royal Marines (CTCRM), Lympstone in Devon. This course is recognized as one of the hardest in the world.
Royal Marine snipers hold the Platoon Weapon (PW) specialisation and may be deployed in a sniper section of a Commando's Recce Platoon. They typically operate in shooter/spotter pairs.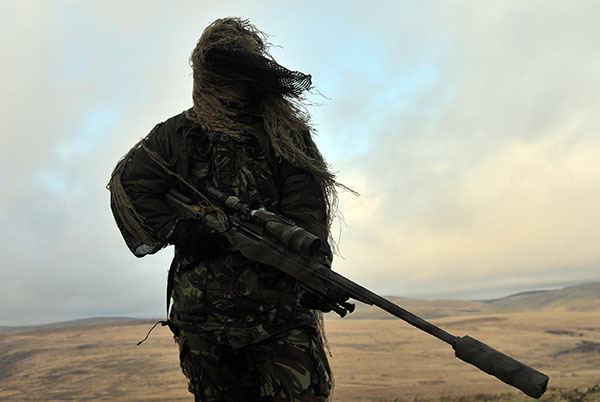 more info / further reading: