SAS In Olympic Village Counter Terrorism Exercise
11.05.2011
The Sun reports that the Special Air Service and armed police have taken part in a 3-day counter terrorism exercise at the London Olympic Village. Troops from 22 SAS' Special Projects team and officers from the Met's CO19 took part in the exercise, code named 'Operation Wooden Pride', which included the use of live ammunition. (1)(2)
The exercise was designed to test the security services' response to an attack by gunmen. It included the taking of hostages at the athlete's accommodation facilities. Such exercises help hone the initial response by the Police, the effectiveness of subsequent negotiations with the hostage-takers, intelligence gathering operations and the actual assault/rescue operation mounted by the SAS and/or CO19. High-ranking civilian authorities such as the Prime Minister and COBRA - the UK government's crisis response committee - may even be involved in an exercise such as Operation Wooden Pride.
The 2012 London Olympics is a tempting target for a terrorist attack. There is not only the ongoing threat from Islamic terror groups carrying out bombings or a Mumbai-style assault but there is also a threat from dissident Republican terror groups. A recent story in the press reported that a splinter group from the Real IRA had been watched while scouting sites in London related to the 2012 Olympics(3).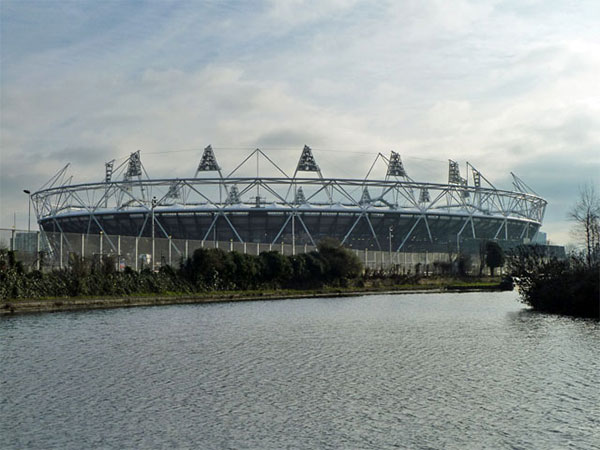 photo by wikimedia user robin webster| public domain | used with thanks
Previous reports have indicated that the SAS have been involved in carrying out security assessment operations at the various venues where the games will be held(4).
During the games, CO19 will be deployed with other police elements as combined response firearms teams. (5)
The SAS counter terrorist team is typically on alert at its base in Hereford. Since 2007, the SAS has reportedly maintained a relatively small CT presence in the capital(6). It has not been publicly revealed if any additional UKSF units will be on hand during the festivities to bolster the already significant planned police presence.
In 2004, the SAS and SBS lent their CT expertise to Greek authorities securing the 2004 Athens Olympics(7).
further reading / more info: