Royal Marines Raid Pirate Mothership
17.10.2011
Royal Marines Commandos have boarded a pirate 'mothership' in the Indian Ocean, rescuing several Pakistani fishermen. The Royal Marines, from the elite Fleet Protection Group (FPGRM), launched the operation from HMS Somerset, a Type 23 Frigate that has been carrying out maritime security operations in the region.
The large fishing trawler had been previously captured by pirates in order to be used as a floating base from which to launch raiding parties against local shipping. The vessel had been shadowed by HMS Somerset's Merlin helicopter in the hours before the operation to board her began. As with the operation against a hijacked Italian freighter a few days ago, once naval forces approached the pirate-held ship, the pirates surrendered without firing a shot and were subsequently detained by the Royal Marines boarding party. The pirates were then transferred to a nearby US warship.
This operation against a pirate mothership comes only a few months after Major General Buster Howes, Britain's most senior Royal Marine and former head of the EU naval task force in the Gulf, warned a more aggressive stance was needed "to erode the pirates' sense of impunity".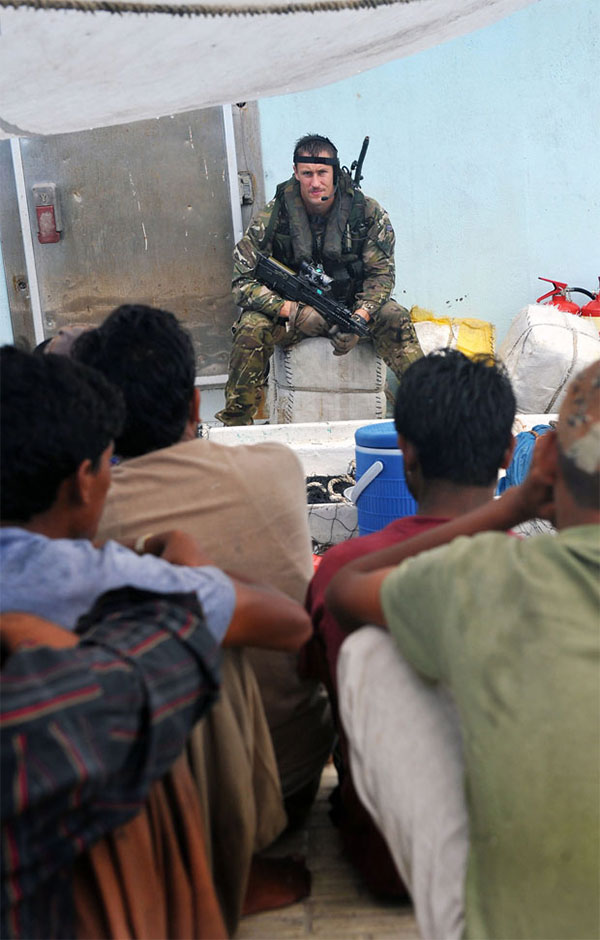 Picture: Leading Airman (Photographer) Abbie Gadd,
Crown Copyright/MOD 2011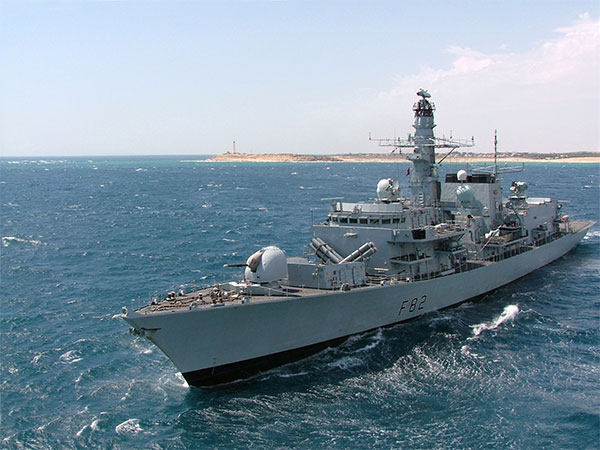 photo : by wikipedia user 'Trafalgar' | released to pubic domain
more info, further reading: