43 Commando Fleet Protection Group Royal Marines ( 43 Cdo FP Gp RM )
Once known as 'Comacchio Group', then later 'Fleet Protection Group', this specially trained and equipped cadre of Royal Marines Commandos are responsible for the security of Britain's Nuclear Weapons.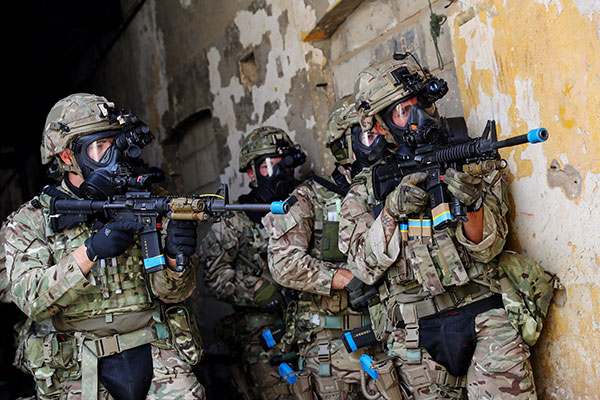 43 Commando - Organisation
43 Commando Fleet Protection Group are based at Her Majesty's Naval Base Clyde (HMNB Clyde), Faslane, Scotland. When it was known as the Fleet Protection Group Royal Marines (FPGRM), it was under the command of the Commander Operations Fleet, Royal Navy. In April 2012, the unit was renamed to '43 Commando Fleet Protection Group Royal Marines' and placed under the command of 3 Commando Brigade, forming the largest component therein.
43 Cdo FP Gp RM are organised into several squadrons
HQ headquarters squadron

Operations
Logistics
Transport

O Squadron
P Squadron (reformed in 2018)
R Squadron
Note: Until it was moved in 2017, 43 Commando's ORBAT included S Squadron, which specialised in maritime interdiction operations. The Squadron has been permanently moved into Juliet Company, 42 Commando as part of 42 CDO's restructuring for its dedicated maritime role.
O, P and R Squadrons protect Britain's nuclear deterrant i.e. Trident ballistic missile submarines and associated storage faciltiies. P Squadron guards the naval base at Faslane, home to the Trident submarines. O Squadron protects the nuclear warhead storage facility at Royal Naval Arnaments Depot (RNAD) Coulport.
O and P Squadrons each consist of an HQ element and several Troops. Each Troop is made up of four four-man patrols. O Squadron has Brac, Commachio, and Solta Troops. P Squadron has Anzio, Dubrovnik, and Miljet Troops.
R Squadron includes Boat Troop, which patrols the waters off Faslane and escorts submarines and in out of the base.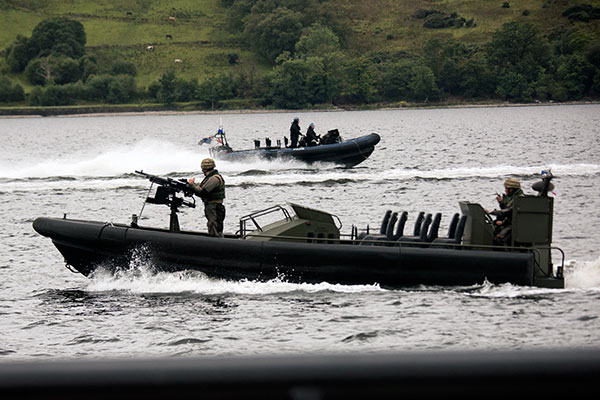 DOD photo by U.S. Navy Petty Officer 1st Class Dominique A. Pineiro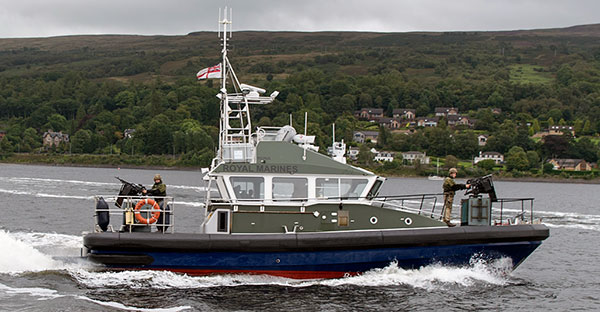 DOD photo by U.S. Navy Petty Officer 1st Class Dominique A. Pineiro
Recapture Tactics Troop
Recapture Tactics Troop (RTT) deploys teams trained to a very high level in close quarters battle (CQB) techniques and tasked with retaking nuclear weapons that have fallen into hostile hands.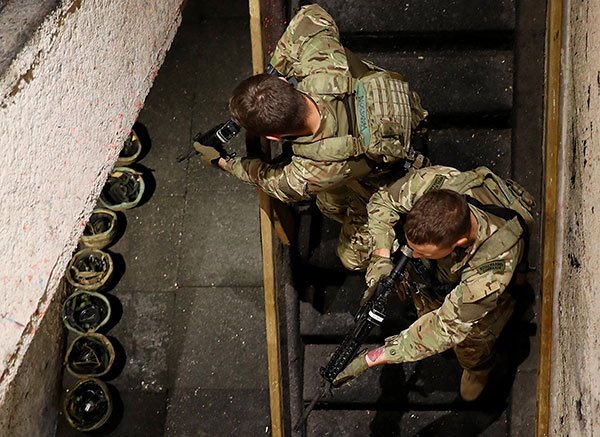 Stand-Off Escort Troop
Stand-Off Escort Troop (SOE Tp) 43 Commando work with the Special Escort Group of the Ministry Of Defence Police when guarding road convoys carrying nuclear weapons between Coulport and Faslane.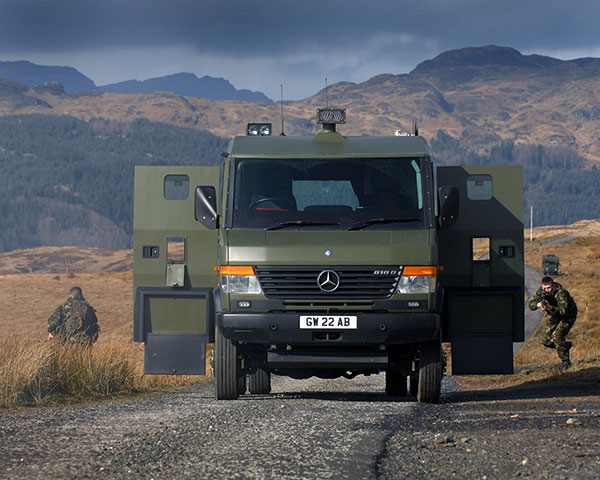 Northwood Security
A detachment from 43 Commando provides force protection at Northwood Command Centre (NCC), the UK's defence Headquarters.
43 Commando Video
More video: Introducing: S Squadron Of 43 Commando
(Forces.tv)
43 Commando Weapons
FPG Marines have been spotted using the following weapons: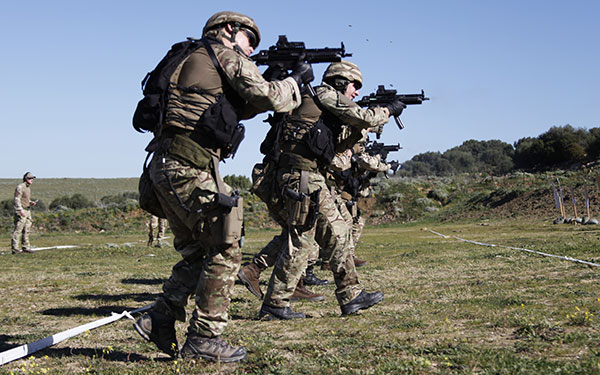 U.S. Marine Corps photo by Sgt. Esdras Ruano/Released
43 Commando Watercraft
FPGRM use a range of surface vessels including:
43 Commando Clothing
Specialist clothing includes:
drysuits
Gecko Marine safety helmets
life jackets
(view photo of FPGRM wearing the above)
43 Commando - background
Before the role was taken over fully by the SBS in 1987, 3 Cdo FP Gp RM's forerunners, Comacchio Group, were responsible for protecting the UK's maritime interests from terrorism. Even though MCT (Maritime Counter-Terrorism) is no longer their main role, their training in VBSS (Vessel Boarding, Search and Seizure) and other techniques means that FPG Marines are well suited to supporting large-scale SBS MCT operations. In such scenarios, FPG Marines will be able to act as a backup force, searching and securing areas of large vessels/installations whilst the SBS storm the primary objectives. It is most likely that is was the unit's skills in such support operations that led to it providing the bulk of Royal Marines manpower to the Special Forces Support Group (SFSG) when it was created a few years ago. 43 CDO remains the primary Royal Marines'feeder unit' for the SFSG.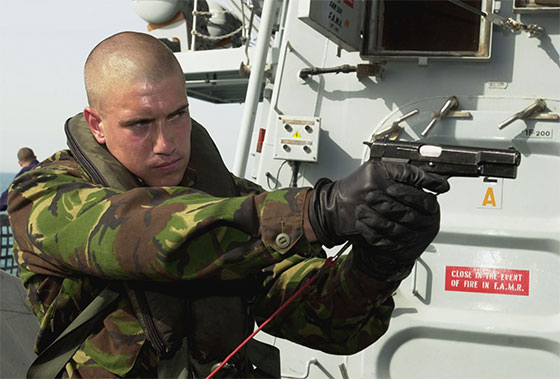 U.S. Navy photo by Photographer's Mate 1st Class Kevin H. Tierney.
click here for an affordable CD-Rom on passing selection for the Royal Marines »
FPGRM Resources