SAS Teach Snipers In Personal Security
09.02.2015
British Military snipers have received specialised SAS training in the wake of security blunders by officials, it has emerged.[1]
Around 50 snipers, including members of the Parachute Regiment and Royal Marines, have attended security courses run by the Special Air Service. The courses have been deemed necessary following a security gaffe by the Ministry Of Defence (MoD) in which names and uncensored photographs of snipers appeared in an official online report.
British snipers are seen as a high value target by Jihadists. As with members of the Special Forces, names, photos and other information that could reveal the identity of a sniper are not usually revealed to the public. It is feared that terrorists in the U.K. may target the sniper or his family.
The SAS security briefings have advised snipers in a variety of security measures. These include exercising increased vigilance, reporting suspicious behavior to the police and how to escape and evade an attack on their home. They are advised to not carry military ID and to remove their names from electoral roles. The course also covers cyber security. The snipers have been taught how to prevent their mobile phones being hacked into and how to protect any social networking accounts they may have.
The role of the military sniper has recently been brought to public attention in the hit movie, American Sniper, starring Bradley Cooper as a famed Navy SEAL sniper. Only a few days ago, a press report told of a Royal Marine sniper who it is claimed is the world deadliest, with 173 confirmed kills.[2]
This latest security gaffe is not the first to put snipers in harm's way. A British Army sniper was named by the press when it was revealed he had taken out 2 Taliban combatants from 2,475 meters away, setting a new record. Soon after the press published in his name and photo, the sniper, a Corporal Of Horse in the Blues and Royals was informed by the police that he was being targeted by Al Qaeda sympathisers. He successfully sued the MoD for £100,000 compensation for their mistake of not placing a press embargo on his personal details.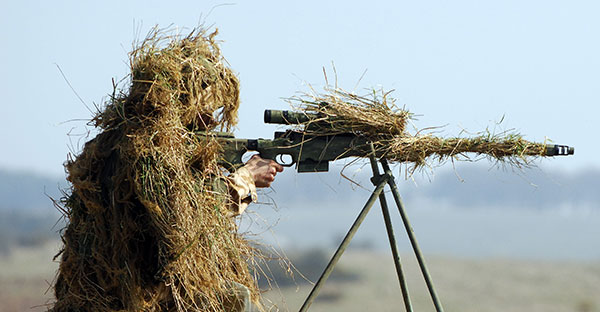 more info / further reading: