MWMIK JACKAL
The Mobility Weapon-Mounted Installation Kit (MWMIK), or 'Jackal', is an open armoured vehicle used by The Royal Marines and Parachute Regiment, as well as other UK forces.
The Jackal can be used as a reconnaissance / long range patrol vehicle as well as a fire support platform. It was first deployed during Operation Herrick, the Afghanistan campaign. It was of particular use to light recce units such as 3 Commando Brigade's Brigade Patrol Troop and 16 Air Assault's Pathfinder Platoon, largely replacing the lighter, less capable Land Rover WMIK. With thicker tires and better ground clearance, the Jackal offer greatly improved off-road handling. Side armour provides better protection from small arms fire than the WMIK. It is also claimed that the Supacat offers greater protection from IEDs. Whilst this may be true with regards to mines exploded underneath the vehicle, the Supacat MWMIK's occupants are still vulnerable to blast damage from roadside bombs.
The Jackal has a crew of 3. A typical loadout for a Jackal comprises of a GPMG, HMG .50 cal machine gun, or HK GMG 40mm grenade launcher as its main weapon, complemented by a GPMG mounted at the vehicle commander's station.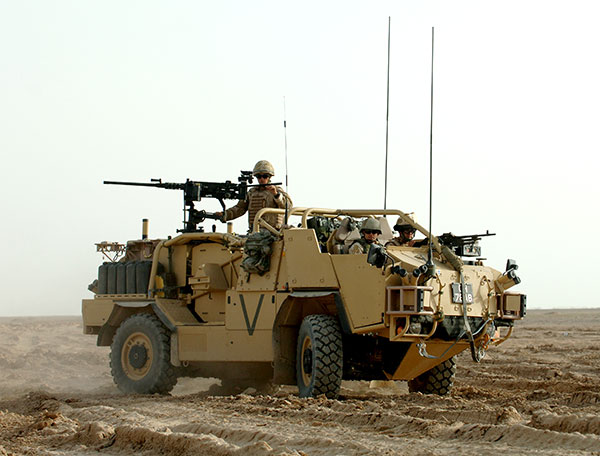 UKSF units such as the SAS, SBS and SFSG use the Supacat HTM 400, an almost identical vehicle to the Jackal, configured for Special Forces operations.
Supacat HMT400 / JACKAL Specifications
Engine
Cummins 6-cylinder 5.9-litre turbo-charged diesel engine


| | |
| --- | --- |
| Max Power | 134 Kw (185 BPH) @2500 RPM |
| Max Torque | 650 Nm @ 1500 rpm |

Transmission
Allison 2500 automatic 5-speed
Maximum speed
80 kph on mettled road
Wheels
20 in x 10 Alloy one-piece drop well rims or run flat rim system
Weight

| | |
| --- | --- |
| Axle 1 | 3500kg |
| Axle 2 | 3500kg |
| UW | 4700kg |
| GVW | 7000kg |

Tyres
Michelin 335/80R20 XML MPT TL 141 K
Fuel System

| | |
| --- | --- |
| Main Tank | 147 litre |
| Aux Tank | 50 litre |

Features:
Power Steering
Adjustable steering column
Twin shock absorbers on per wheel station
Jackal 2
In 2009, the MoD announced that an upgraded MWMIK, the 'Jackal 2', was to be introduced into service. Changes included:
main gun moved forward to allow forward firing without putting the front occupants at risk
crew capacity increased from 3 to 4
additional armour
strengthened chassis
vehicle can move with doors open
rear 'jockey seat' replaced with 2 blast-protected seats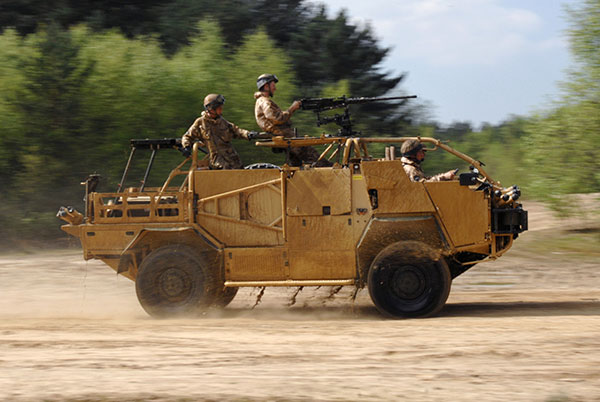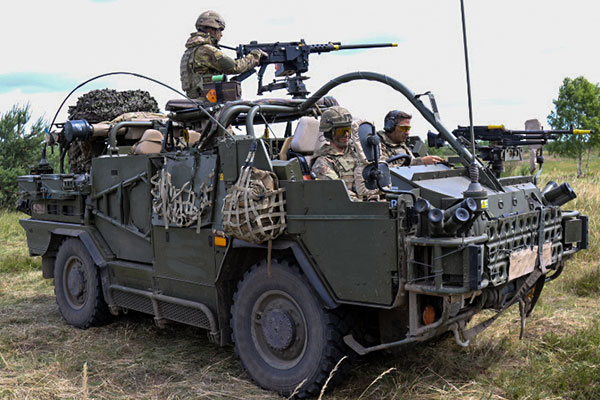 Michigan Army National Guard photo by Spc. Alan Prince /released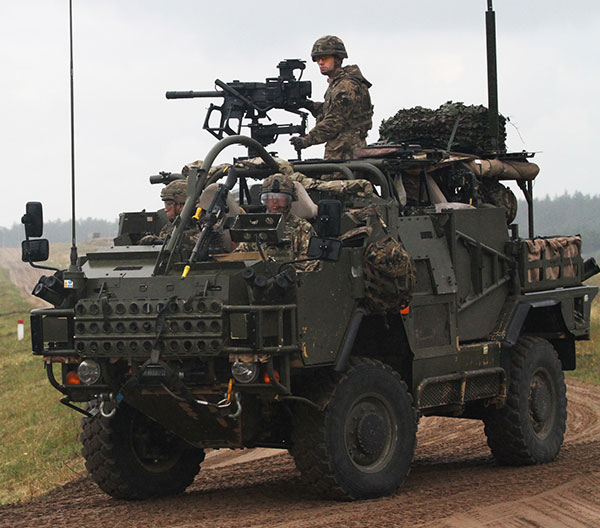 Michigan Army National Guard photo by Spc. Robert Douglas/ released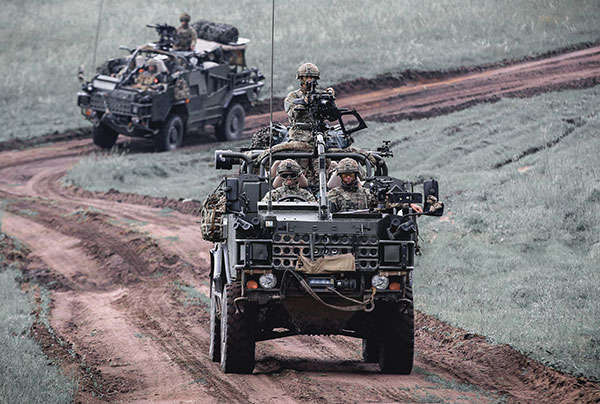 U.S. Army photo by Spc. Hubert D. Delany III
Coyote TSV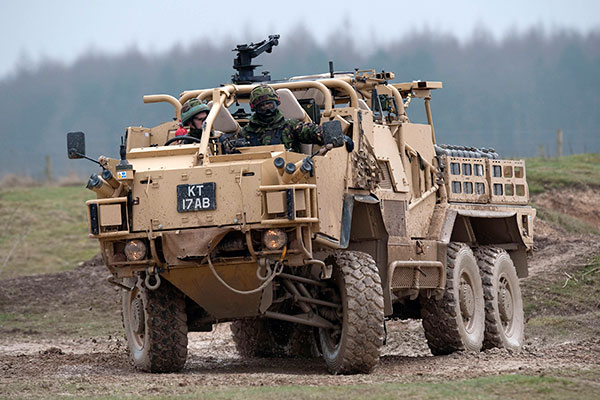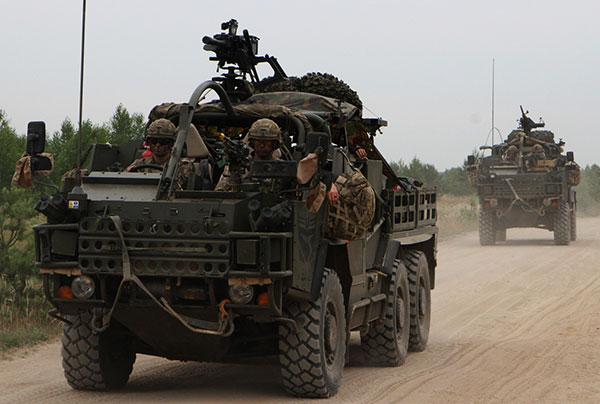 Michigan Army National Guard photo by Spc. Robert Douglas/ released.