Photos: 42 Commando Ship Boarding Training
22.02.2019
Royal Marines (RM) and Royal Navy (RN) sailors have conducted Visit, Board, Search and Seize (VBSS) training aboard a U.S. vessel in the South China Sea.
During the exercise a team of Royal Marine Commandos from 42 Commando and a team of sailors from Royal Navy frigate, HMS Montrose, boarded and searched the USNS Guadalupe, a Kaiser-class replenishment oiler. A Royal Marine Boarding Team (RMBT) boarded the Guadalupe from a rigid inflatable boat (RIB), securing the ship before a second RIB brought in the team of sailors to search it. [1]
Juliet Company of 42 Commando are the Royal Marines' experts in Maritime Assault i.e. ship boarding. The task may also be carried out by M Company, 42 Commando's force protection specialists, who recently trained for the role in Bahrain. [2] 42 Commando is configured as a Maritime Operations Commando.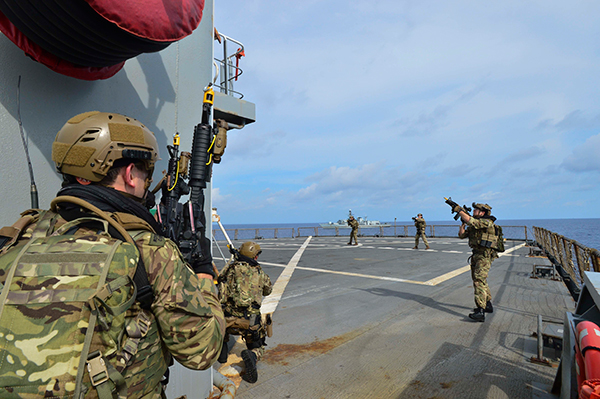 U.S. Navy photo by Mass Communication Specialist 2nd Class Tristin Barth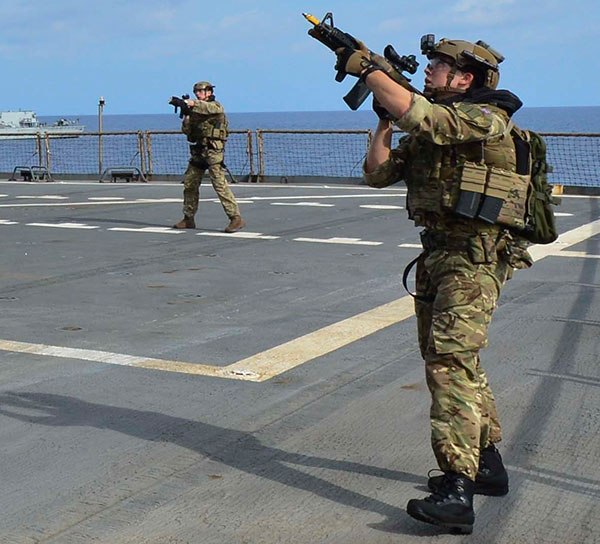 U.S. Navy photo by Mass Communication Specialist 2nd Class Tristin Barth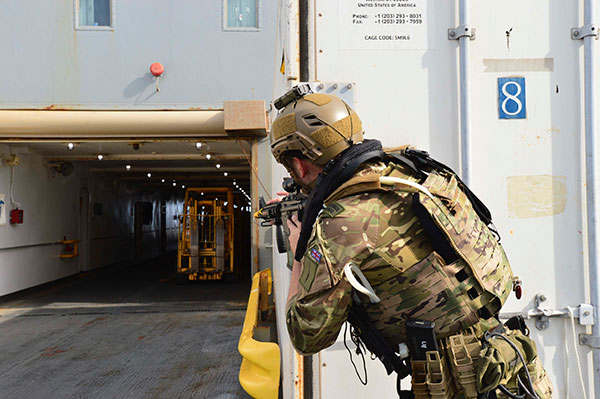 U.S. Navy photo by Mass Communication Specialist 2nd Class Tristin Barth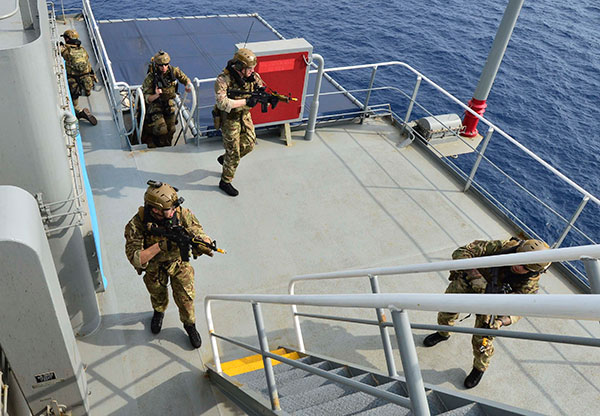 U.S. Navy photo by Mass Communication Specialist 2nd Class Tristin Barth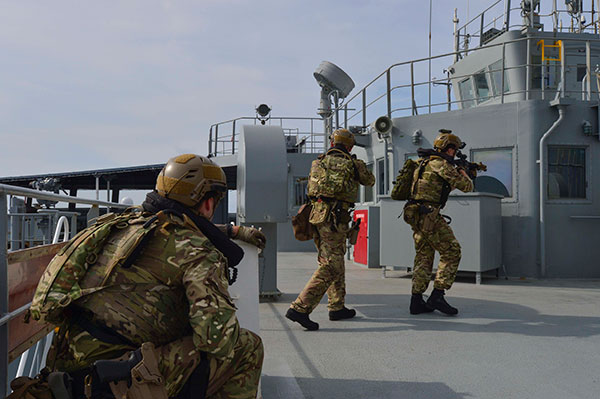 U.S. Navy photo by Mass Communication Specialist 2nd Class Tristin Barth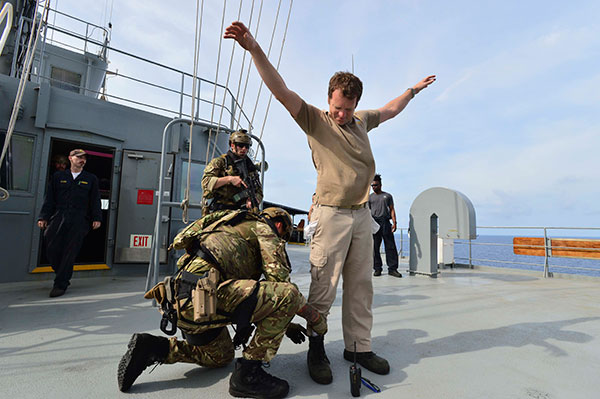 U.S. Navy photo by Mass Communication Specialist 2nd Class Tristin Barth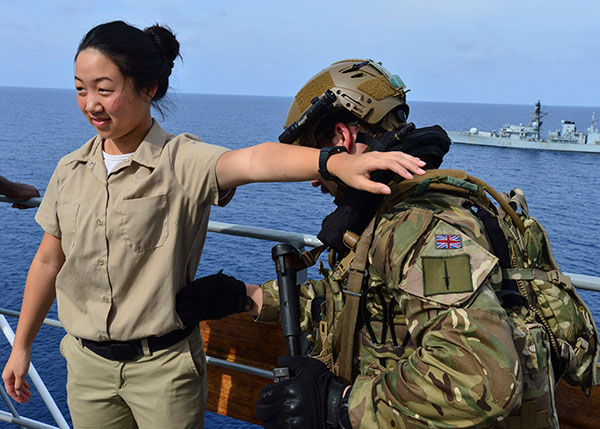 U.S. Navy photo by Mass Communication Specialist 2nd Class Tristin Barth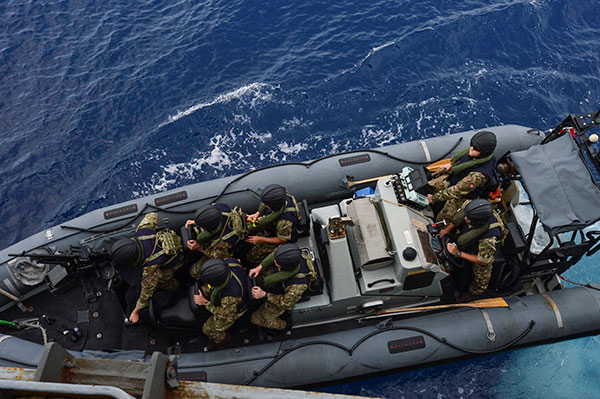 U.S. Navy photo by Mass Communication Specialist 2nd Class Tristin Barth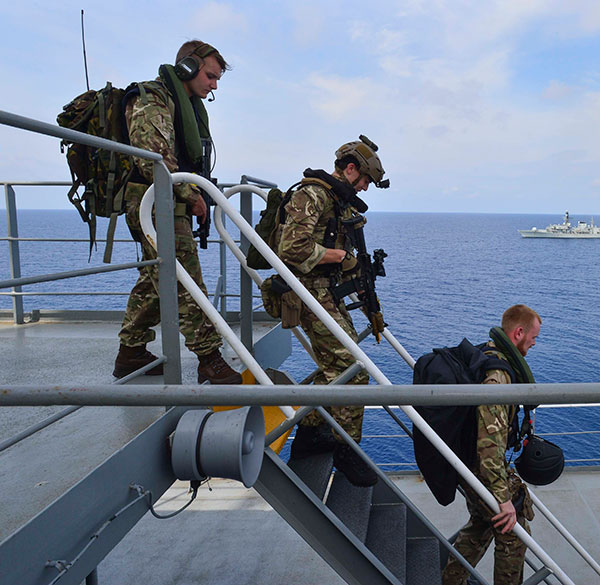 U.S. Navy photo by Mass Communication Specialist 2nd Class Tristin Barth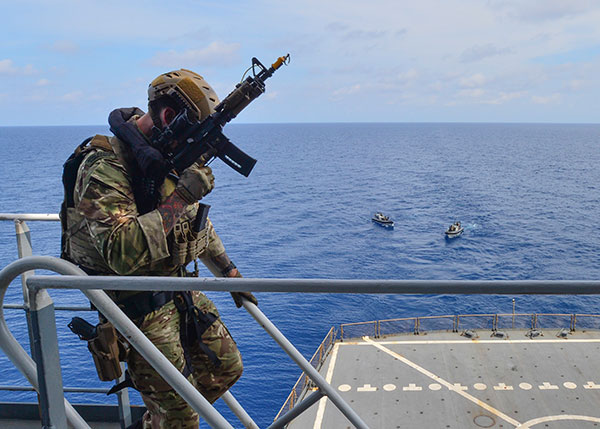 U.S. Navy photo by Mass Communication Specialist 2nd Class Tristin Barth
More info / further reading: