L119A1/A2 Special Forces Individual Weapon (SFIW)
The L119A1 / L119A2 Special Forces Individual Weapon (SFIW) is a carbine in widespread use by United Kingdom Special Forces (UKSF).
These Canadian-made weapons serve as the standard assault rifle of the Special Air Service (SAS) and Special Boat Service (SBS) replacing the M16 and C7 in that role. The weapons were initially manufactured by Diemaco, who have since become Colt Canada. UKSF started to use the SFIW in the late 1990s / early 2000s.
Other users of the L119A1 design include the Special Reconnaissance Regiment, Special Forces Support Group (SFSG), Pathfinder Platoon, 43 Commando Royal Marines and the Royal Military Police Close Protection Unit.
Like the M16/C7 it supplants and the M4a1 carbine it resembles, the L119A1 is based on the Armalite AR-15 design. The weapon features a flat-top receiver with a rail system for mounting scopes or iron sights. Another set of rails on the handguard allow for the use of accessories such as lasers, torches, grips and grenade launchers (UKSF are reportedly using the HK AG-C (L17A1) grenade launcher). The carbines feature a multi-position telescoping buttstock.
The L119A1 fires a 5.56x45mm NATO caliber round and uses 30-round magazines. The L119A1 comes in 2 flavours: one with a 15.7 inch barrel / upper receiver and a more compact version with a 10 inch barrel / upper.
L119A1 SFIW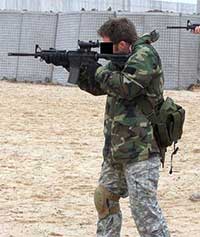 Based on the Diemaco C8, this weapon features a heavy, high accuracy, 15.7-inch-long, with 1 turn in 178 mm (7 inches) rifling, cold hammer forged barrel that is designed for operation in arctic conditions.
L119A1 CQB Carbine
UKSF also use a shortened version of the L119A1 with a 10 inch barrel and associated upper, known commercially as the C8 CQB. The CQB's shorter length makes it particularly suitable for close protection work and room clearing. The C8 CQB features a vortex flash suppressor on the end of its barrel.
It is beleived that the SAS/SBS use the CQB in the counter terrorism (CT) role, mostly replacing the previously used MP5 sub machine gun .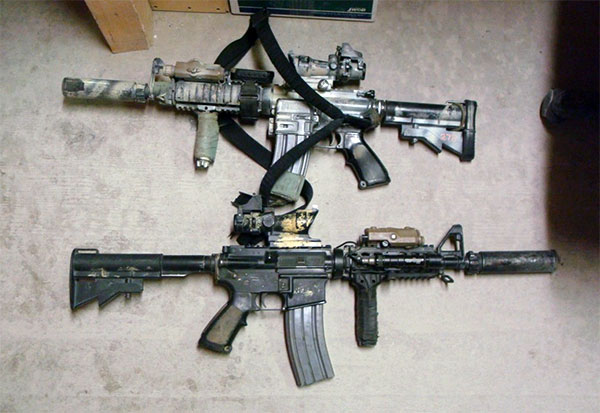 photo source: internet/photographer unknown
The L119A1 and other units
Both the long and short-barrelled versions of the L119A1 are employed in various units outside the Special Forces. Units using the L119A1 include 16 Air Assault Brigade's Pathfinder Platoon, close protection units across all services and various Royal Marines units including 42 Commando, 43 Commando, and 30 Commando IX Surveillance And Reconnaissance Squadron (SRS).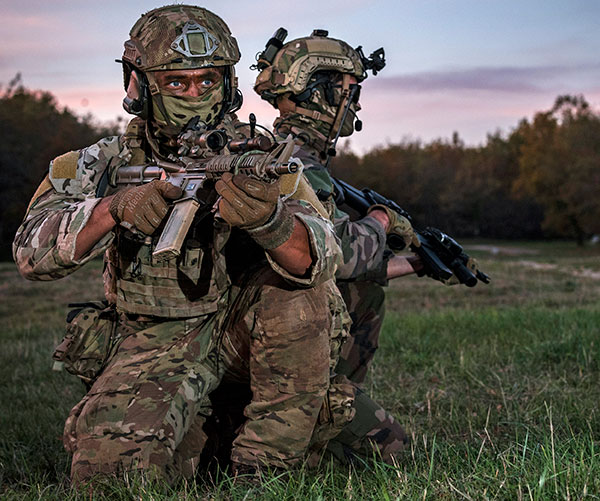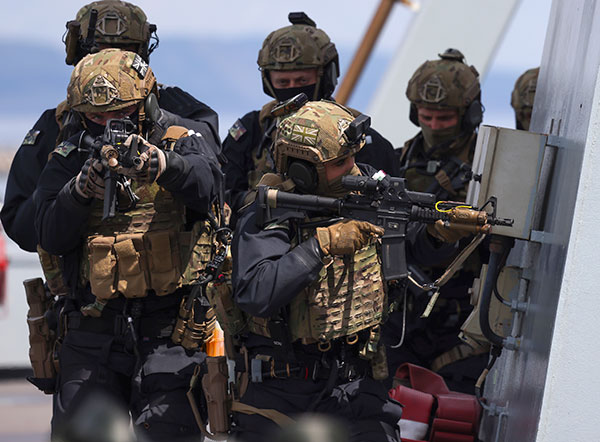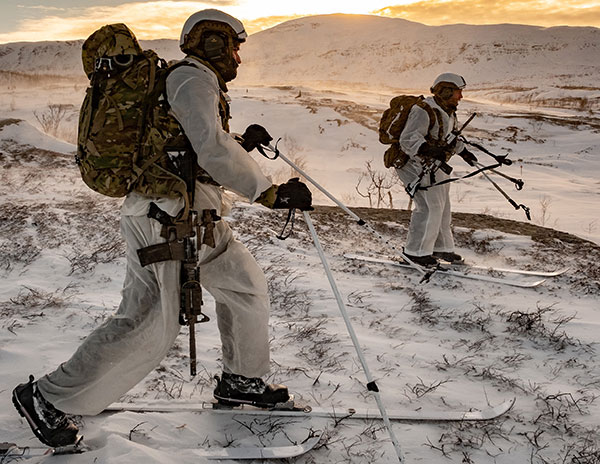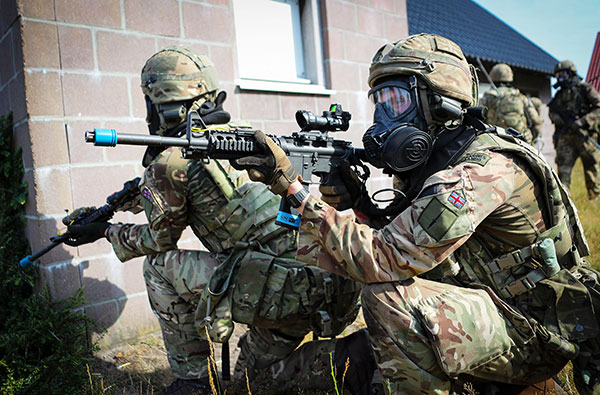 L119A2 Upgrades
In July 2013, the MoD contracted Colt Canada for a £2.8 million mid-life upgrade of the L119A1 carbines used by UKSF. According to the Colt Canada website, the new carbines, designated as L119A2, feature:
custom monolithic upper receiver
custom flash hider
ambidextrous controls
custom tan camo grip / buttstock
custom buttstock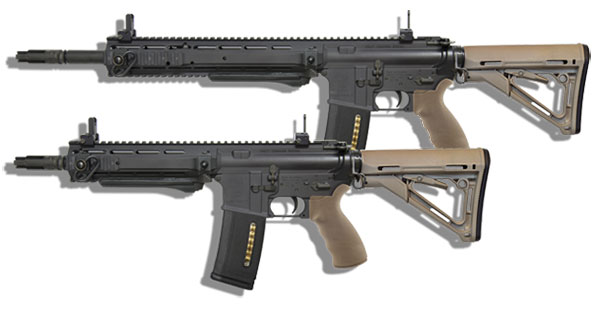 photo: Colt Canada