Royal Marines Reserves (RMR)
The Royal Marines Reserves (RMR) is made up of civilian volunteers. The role of the Reserves is to augment the regular Commandos with additional manpower as needed. Whilst usually deploying in individual or small groups alongside regular forces, in recent times the RMR has also deployed as an independent unit with its own command structure. In recent times Royal Marine Reservists have served in Afghanistan and Iraq.
There are 5 RMR units:
RMR London
RMR Merseyside
RMR Scotland
RMR Tyne
RMR Bristol
Each RMR unit is divided into local detachments.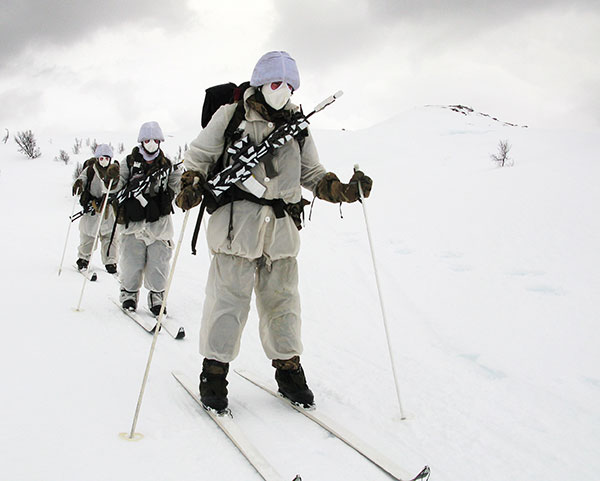 Royal Marines Reserves Selection &Training
To apply for the RMR, recruits must be:
male
between 16-32 years old
(no age restrictions for ex regular or reserve Commandos)
physically fit
Royal Marines Reservists train in their spare time, usually weeknights and some weekends. Regular training exercises around the world teach the RMR to operate in jungle, desert and snow environments.
RMR recruits must undergo the same rigorous basic training, commando tests and continuation training as regular Commandos. Following successful training the Reservist is considered fully commando trained, able to wear the coveted Green Beret, and capable of serving alongside his regular counterparts on operational deployment. Training takes place over an 8-10 month period.
For more information on the Royal Marines Reserves see the official MOD site
want to pass selection for the Royal Marines? Click here to find out how »