SAS Weapons - Sig Sauer P226
The Swiss-made Sig Sauer P226 is a reliable and popular pistol in service with many militaries and law enforcement agencies around the world.
It can be chambered in .356sig, .40SW or 9mm (as used by the Regiment). The P226 has a standard magazine capacity of 15 but is often fitted with extended 20-round magazines by SAS troopers when carried on counter-terrorism operations.
Other UK units that use the P226 include:
A variant of the P226 is the Sig Sauer P228, only available in 9mm. The P228's slightly more compact design has made it a favorite of close protection teams and undercover units and is believed to be in use with the SAS.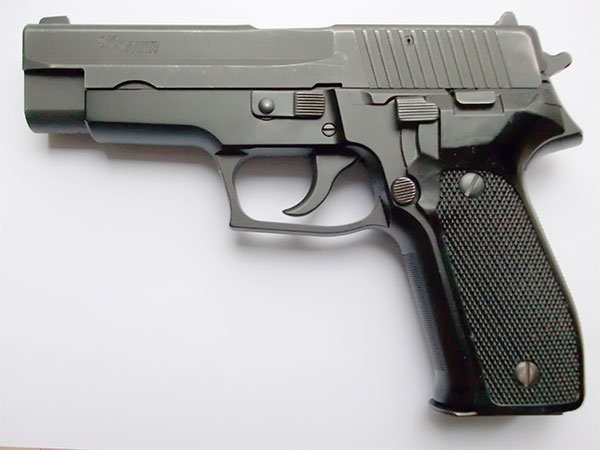 photo by Hardenacke