Mortar Troop
The Mortar Troop is an element of the Command Company of 40, 42 and 45 Commando. The unit provides indirect fire support in the form of the L16A2 81mm mortar.
Mortar Troops have 9 L16A2 mortars, each operated by 2-man teams.
Mortar Troop also deploys 2-man Mortar Fire Control parties, consisting of Mortar Fire Controllers (MFC) who's job it is to call in and adjust mortar fires.
Mortar Troop are a commando-level support element which may send detachments to support individual companies.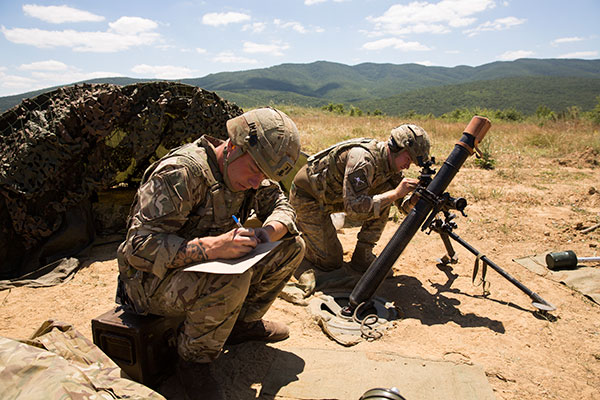 U.S. Marine Corps photo by Cpl. Kelly L. Street, 2D MARDIV COMCAM/Released