SAS Weapons - Remington 870 Shotgun
The Remington 870 pump-action shotgun is used by the SAS during counter-terrorist operations. The Remington is sometimes carried as a primary weapon but more often a sawn-off 870 is attached to a trooper's side by PARA cord and used as a secondary.
Aside from standard buckshot and solid slugs, the Remington can also fire hatton breaching rounds and R.I.P. tear gas rounds.
Hatton Rounds
These special 12-guage shotgun rounds are designed for door-breaching operations. The SAS use Hatton rounds to shoot hinges and locks off of locked doors. The Hatton round is a mixture of compressed gun or zinc powder and wax and is formulated to cause only localised damage without passing through the door and hitting a hostage.
R.I.P. Rounds
The R.I.P. tear gas round is a semi-solid slug which can be deployed from a long range. The round is designed to break apart following an initial penetration, whereupon it disperses CS tear gas, filling a room almost instantly and incapacitating anyone inside. The round is sturdy enough to penetrate windows and light wooden doors.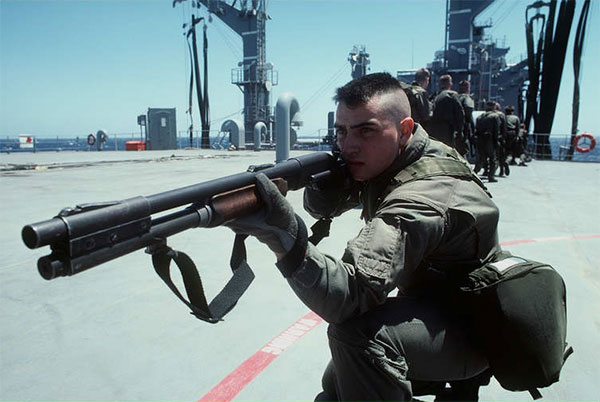 Photo : US Department Of Defence